I had little frame of reference for the Upper Peninsula of Michigan. My mind's eye pictured rugged wilderness, small mining towns, and wild "yoopers" keeping vigil. What I saw was more akin to northern Minnesota and Wisconsin than I anticipated. While searching for a place to spend the final evening of our road trip my eyes rested on the city of Escanaba. Driving to the – possibly haunted – House of Ludington hotel was an echo into the past. One of those echoes was the Hereford & Hops Restaurant And Brewpub.
Hereford & Hops is in the ground floor of a historic five story brick hotel. They are making full use of the footprint with "fine dining" in the back, an English-style pub in the front, a 21+ lounge downstairs, and what they refer to as The Other Grill. That's a build your own stir-fry, similar to Mongolian. There is also the option to cook your own steak on an open fire grill in the center of the building. This is something that would've had a younger me intrigued but doesn't do much for me in my 30s.
We sat around the corner from the door facing the restaurant side of the pub. The bar itself offers windows into the brewhouse and its wood paneling tiptoes an English feel. I'd expect nothing less than a brewpub called Hereford & Hops, a name you'd expect to find along the road in an English village. I love the names of English pubs. They evoke a different time, and I often lament that we don't have the same over here. I'd much rather drink at The Swan with Two Necks or The Goat and Compasses than a random sports bar. Of course, there is a lot more to draw upon with England's rich history and their pub names reflect that past. This might be a reason I like breweries and their beer names. It adds to the experience.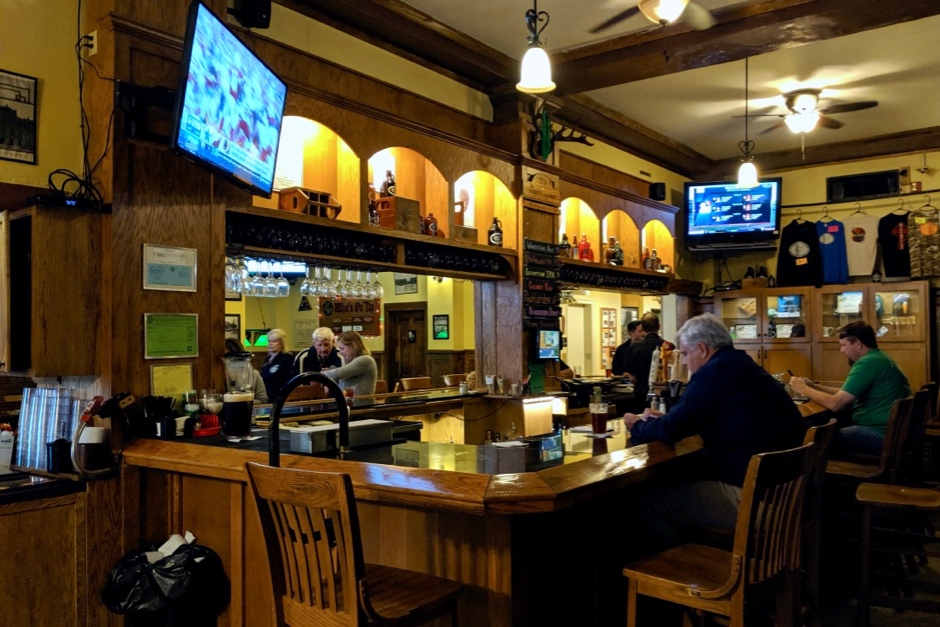 Since we had walked from the hotel, we each ordered a pair of pints to share during our meal. Those four were the Whitetail Ale, Cleary Red, Blackbird Oatmeal Stout, and Atomic Brunette Russian Imperial Stout. It surprised me to see World Beer Cup and Great American Beer Festival medals alongside their beers. I found record of those awards in the early 2000s. Competition may not have been as steep as it is today but the amount of entries was not drastically different.
The Whitetail Ale won gold in the Golden or Blonde Ale category in 2006. I found that it had great balance with a delicate malt body and a crisp finish. Very drinkable. The Blackbird won bronze that same year. It was my favorite of the visit and embodies the style quite well. Notes of roasted malt, coffee, and espresso with a full body and a velvety mouthfeel. I'd like to try the silver and gold medal winners from 2006.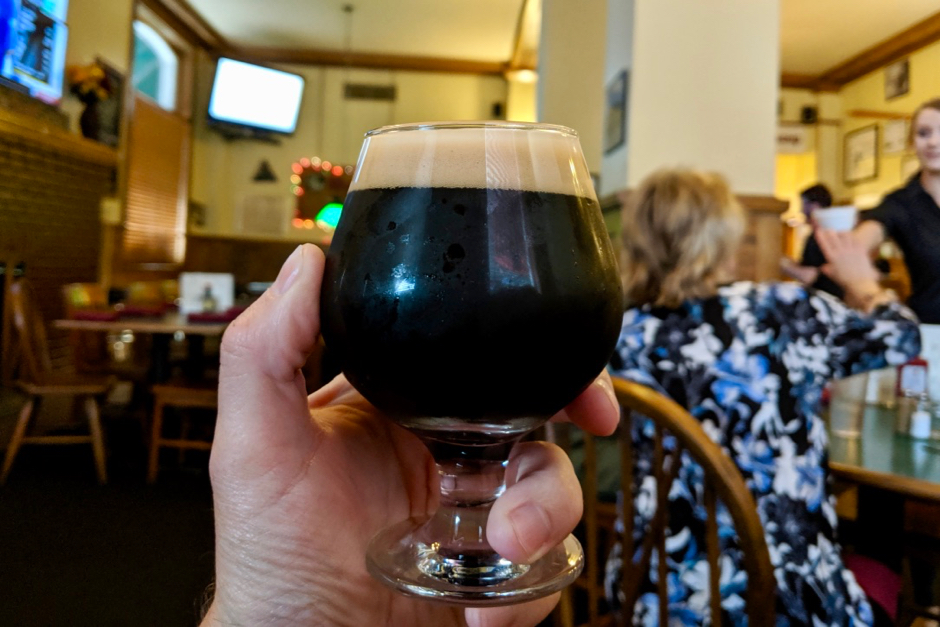 Hereford & Hops exceeded my expectations. My entree was simple: steak, fries, and toast. I've had worse steaks at "nicer" restaurants. Like the town, the beers are anchored to the past. That's not a bad thing. You can only have so many milkshake IPAs and pastry stouts before you start to crave old-fashioned styles. Brewed well, it may be all I need.