"Why won't this thing take a good photo?" I asked my wife. I was trying to take a photograph of my flight board. "Everything is washed out, what's going on?" I asked the universe. At this point I noticed a strange icon in my viewfinder. A quick Google search later and I hung my head, crestfallen. Deep in the menu there was a setting to lock the ISO, and ours was set to the max. ISO controls the sensitivity of the sensor, the higher the number the brighter the photo. The trade off is noise. "How long has this been on?" I wondered. It was difficult to tell looking at the camera screen, and I had to inspect each photo's settings before confirming my greatest fear. Not a single photo from our last three breweries was usable. I fixed it for Peace Tree Brewing Co.
Peace Tree opened in 2010 in Knoxville, Iowa. Since then they've expanded their production and now have four locations across the state. The Des Moines Branch taproom is housed in a Quonset hut, a corrugated steel half dome structure that was once home to a drywall and insulation company. Peace Tree now runs their sour program out of the location, quarantining the yeast strains and providing patrons the opportunity to sit in the shadow of barrel aging beers.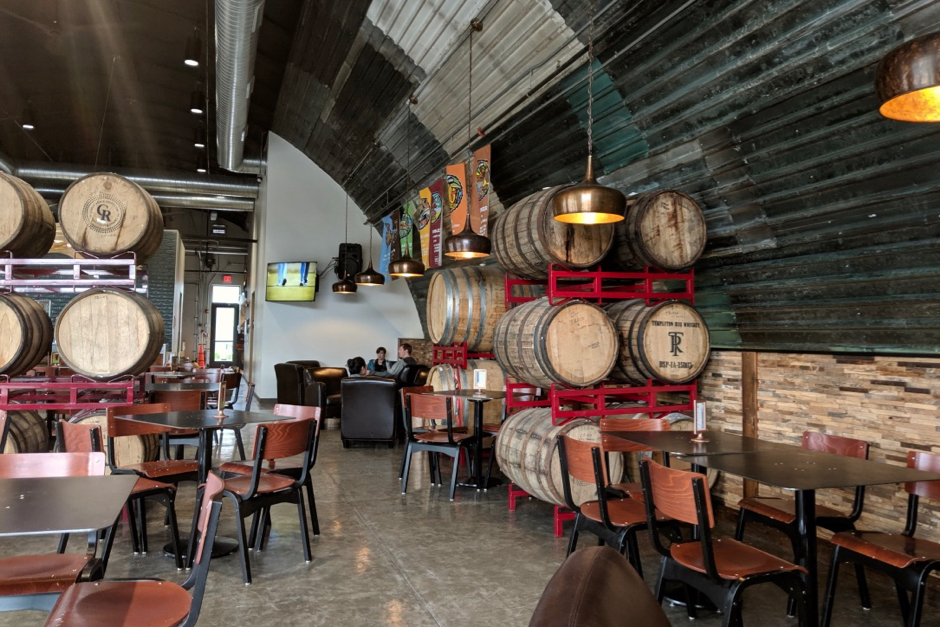 The only other people in the brewery was a couple sitting at the bar. That provided an opportunity to let our daughter crawl around their concrete floor without bothering anyone. Quonset huts aren't known for a wealth of natural light, but they've cut into one corner of this one which provides an extra wall of windows. The result is an airy taproom that has more seating than it appears from the outside. There is also a small patio with rail seating. Again, we could not enjoy it due to the rain. We seem to have bad luck during our travels when it comes to sitting outdoors.
With over 20 beers on tap and room for only five on my flight board, I had a lot of decisions. I chose the 1909 Depot Steam California Common, Nitro Cold Brew Coffee Stout, I Can't Believe It's Not Bitter NEIPA, Cherry Gose, and April Sours Wood Aged Wild Sour. The 1909 was smooth and creamy with a bitter finish to round things out. I had no trouble drinking it. The Cold Brew was ultra smooth, with cherry espresso notes that lingered on the tongue. Cherry Gose was my favorite. Extremely tart (no surprise there), with a clean cherry aroma and flavor. Excellent. The bartender suggested that I try Blonde Fatale Belgian-Style Blonde Ale to finish. It's not my favorite style but I took the recommendation. Flavor was as expected; it smelled like a banana runt.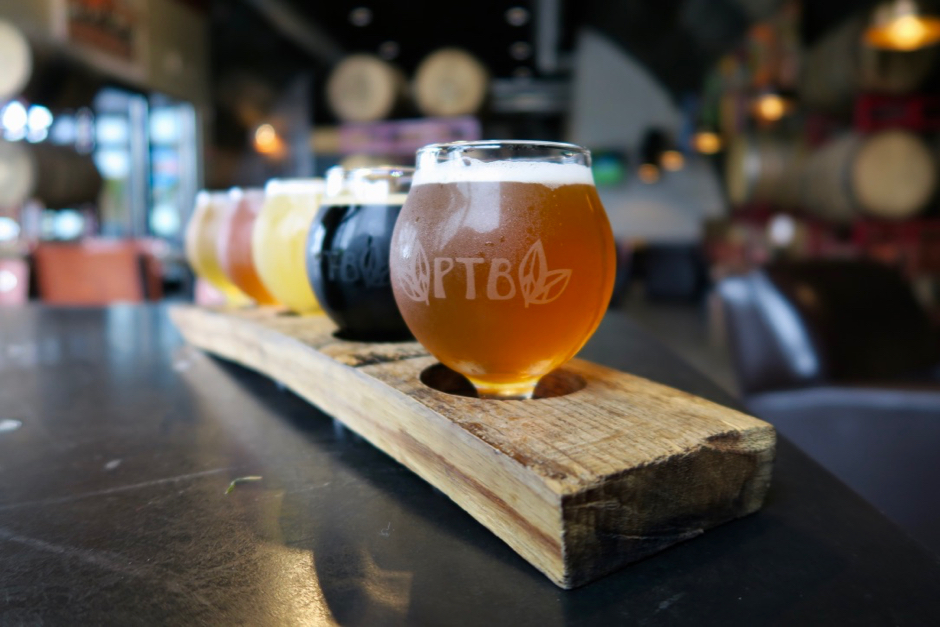 Peace Tree has a taproom like few others. A renovated Quonset hut is ideal for a brewery producing small batches of beer. With 25 draft lines there will be a beer for anybody. Based on the tap list, it looks like they regularly rotate seasonal and small batch brews. If I'm passing through Des Moines in the future, I'll be stopping for a flight of sours. You should consider it.
Newsletter
Sign up if you want to be notified of my latest blog posts as well as additional curated craft beer content.