The primary agenda for our trip to Moab was the National Parks. Both Canyonlands and Arches are nearby. Canyonlands was our first stop and it blew us away. We spent the entire day driving the White Rim Road around the Island in the Sky. With baby on my back we hiked to Mesa Arch, Grand View Point Overlook, and a handful of spur trails. After lugging my daughter across the mesa in the hot sun there was only one recovery drink on my mind: a cold beer at Moab Brewery.

Moab Brewery is located right off Highway 191. Besides brewing beer they also distill spirits, something I didn't know until I arrived. Like many Utah breweries they are a brewpub with a full menu and table service. This worked out well for us because if they didn't have food we would not have been able to visit. For a full explanation of why, I did a review of the arcane Utah craft beer laws in my post covering Strap Tank Brewery.
Hiking in 90 degree weather was nothing compared to the heat off the blacktop, especially upon exiting the air conditioned comfort of our rental. The mesa provided a striking backdrop to the brewery but our stomachs took control from our eyes. My brother in-law and his girlfriend had already put our names on the list and we only waited a couple of minutes before they sat us.
The interior of Moab Brewery is like Chotchkie's from Office Space rebranded as an outdoor recreation restaurant. There are hang gliders, bikes, river rafts, paddle boards, car hoods, and even a Jeep cut in half. It's fitting for a town that prides itself as a hub of adventure. The theme is crystal clear when it comes to their merch. If you find a favorite beer during your visit I guarantee you'll be able to buy a bike jersey to match.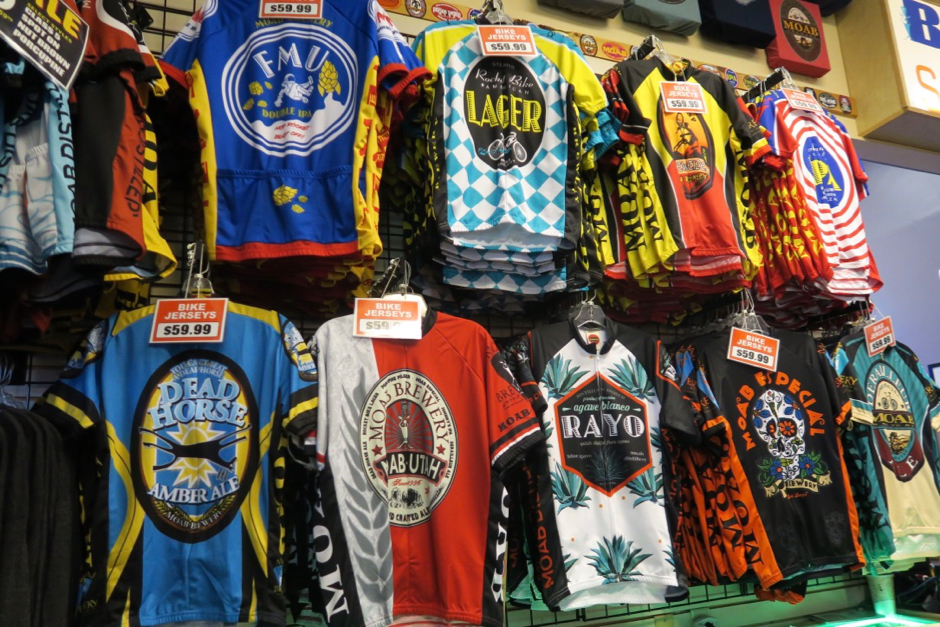 Our experience was no different than your average restaurant visit, the only real difference being that I ordered eight 4oz tasters of craft beer brewed onsite. The beers: Scorpion Pale Ale, Seasonal Red Ale, Porcupine Pilsner, Moab Especial, Nut Brown, and Oatmeal Stout. At the end of our meal everyone inquired to my thoughts. I responded that I "got what I ordered." It's hard to get too adventurous when you're only able to serve 4.0% ABV or below from the tap. But I wouldn't say any of the beers were bad either. There is a purity of style reached at low alcohol levels. At some craft breweries it can be difficult to tell the difference between a hoppy Pale Ale, an IPA, and a DIPA. Not so with Moab Brewery beers. For the record, my favorite was the Moab Especial. Start with that one.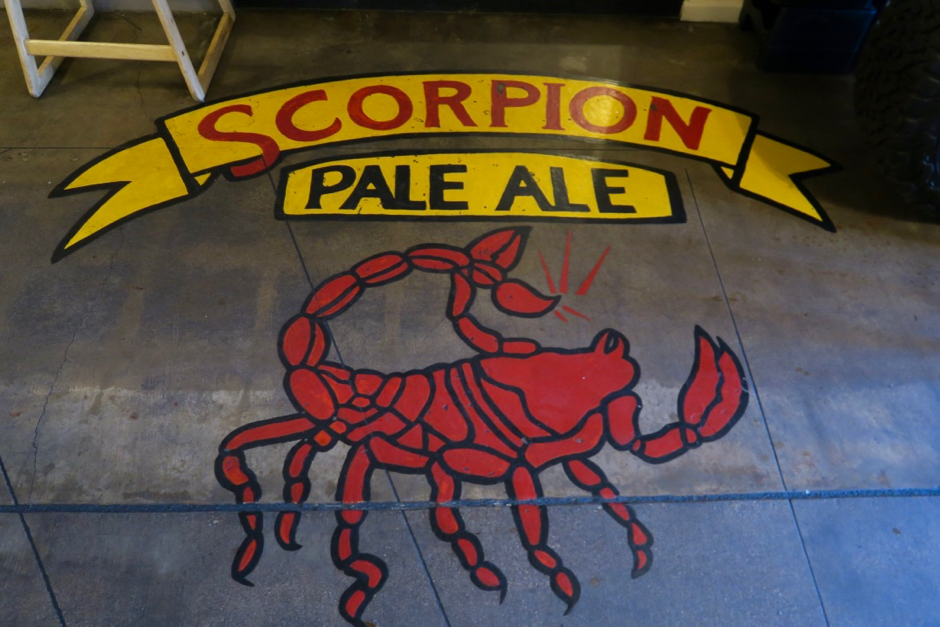 Once I tamed my hunger with a half pound burger, onion rings, and fries we were on our way. Each receipt had 15% off gelato, which was impossible for me to pass on. I noticed while leaving that jacked up Jeeps and Toyotas made up most of the cars in the parking lot and road legal dune buggies were driving by at an alarming rate. Low ABV beer is probably perfect for the steady stream of dehydrated adventurers that walk through Moab Brewery's door. It did the job for me.
Newsletter
Sign up if you want to be notified of my latest blog posts as well as additional curated craft beer content.