"Woah, this is heavier than I thought" I said as I unwrapped the pack sent to me by Frost River. It wasn't my only Frost River gear – I own several Sling Growlers – but it was my first pack. When I hear the word backpack, my brain anchors to the sea of JanSport that was my youth. This was a different species, meant for more than a school year. Meant for a lifetime. This was the Mesabi Range Daypack.
"Do you think this wax will stain anything?" I asked my wife. A quick Google search alleviated my fears but they still lingered. I also had concerns about the thickness of the leather straps. They aren't thin, measuring 1.5 inches, but I had plans to take this hiking and the thought of it digging into my shoulders was on my mind.
Before going further, let's discuss the specs on the premium version. The Mesabi Range Daypack has premium harness leather straps for both shoulders and for attaching the front flap. The hardware is solid brass. There is a cinchable nylon paracord at the front of the pack. Each side has a water bottle pocket. It's got a padded sleeve for laptops (11.5″ x 15.5″) and a larger chamber for everything else. There are three small interior pockets, a small front pocket, and a zippered pocket on the flap. The large chamber has rain flaps with eyelets in case you need more rain protection. Topping things off, it's constructed with weather resistant heavyweight waxed canvas.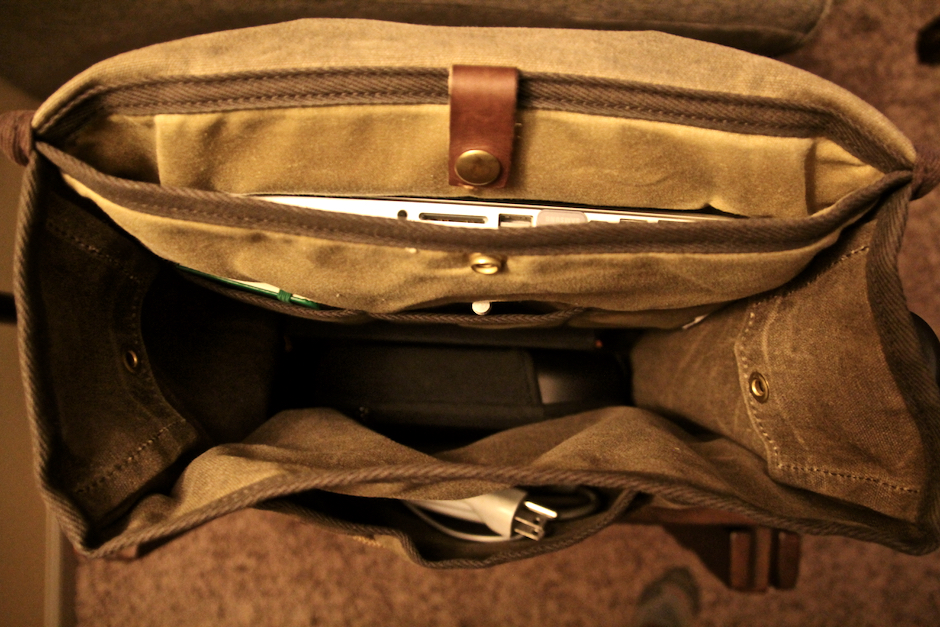 It's that last feature that gave me pause. While unpacking, my first concern was the weight. This wasn't a flimsy ultralight backpack that could get ripped on a bush. I needed to reset my expectations of a backpack. There was only one way to cure my anxiety: use it.
My plan was to give the pack a test in a variety of conditions. First, I would transition it into my daily backpack. Every morning it would come with me to the coffee shop and then onto work. Then I'd take it hiking. We had a road trip planned for Ontario, and there would be plenty of chances to test it on the trail. Finally it was coming with me on a plane to San Diego.
The Mesabi Range Daypack accompanied me daily for three months. I slung it onto my shoulder each morning and tossed it in the car. My initial concerns about weight and waxed canvas are now gone. It's still heavier than a regular backpack but after awhile I got used to it. Over time the waxiness dulls and it has never affected my clothes or any other belongings. The sturdy construction and shape mean that you can set it upright on a flat surface and it sticks. Zero chance it's going to slide off a chair. I leave the flap unbuckled for day to day use and haven't experienced any issues. The waxed canvas works as advertised. It's been in rain an obnoxious amount (no fault of the pack) and nothing inside has ever gotten wet. It doesn't seem like the bag did either.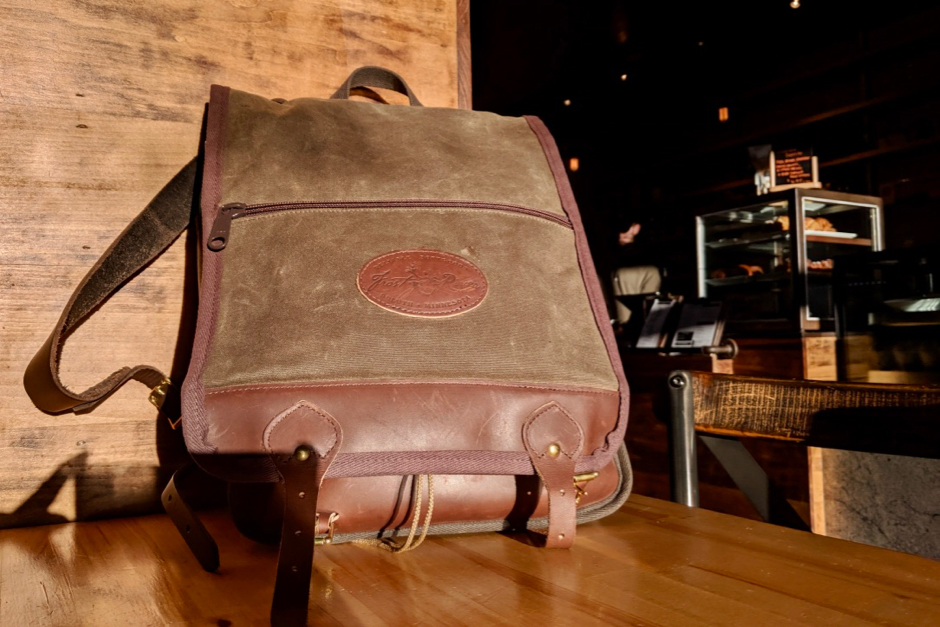 My last concern was the shoulder straps. We use day bags literally. When we're traveling it's normal to put on at least 10 miles over the course of a full day. That could be hiking on the trail or touring the city. A bad bag could spell disaster for the shoulders. I pulled it out of the tent at the Pukaskwa National Park to give it our longest test. The hike was over 11 miles; plenty of trail to come to a conclusion. My wife and I each took a leg of the journey with the pack while the other carried our daughter. We both thought the straps were comfortable. The leather seems soft on your shoulders once it finds its groove. I wouldn't take it thru-hiking but it's comfortable for a day hike.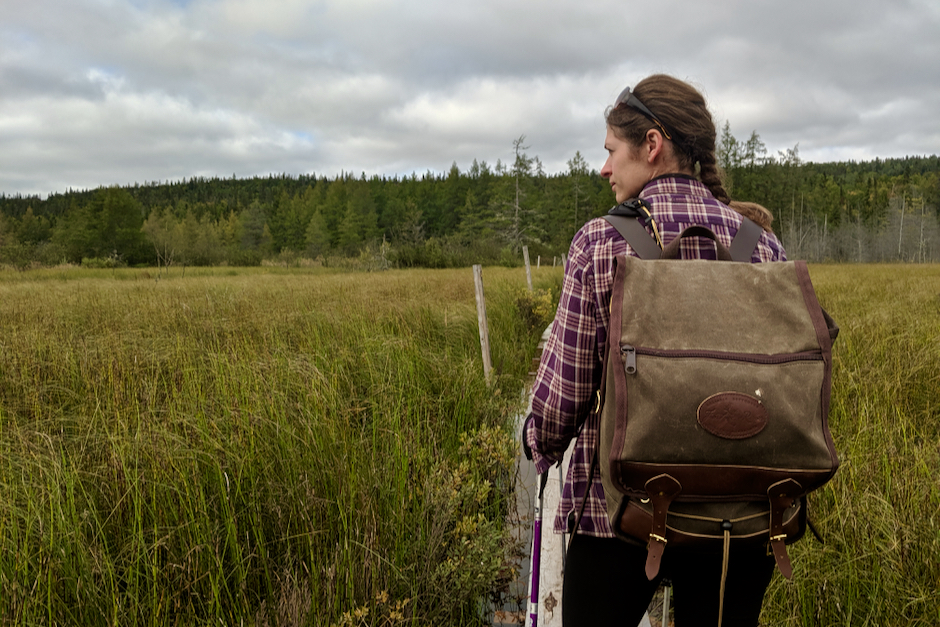 For my final test I used the bag as my personal item on a plane. I've had a shoulder bag I've been using for this purpose for as long as I can remember. This time it stayed home. Your bags should be the last thing on your mind when you're traveling. Airports and flying can be stressful enough, so I need my bags not to get in my way. Getting through security was a breeze. Flip the flap, slide out the laptop, pull out the liquids bag, and you're on your way. It's a normal backpack from there on out and it fit under the seat without any trouble. The heavyweight canvas meant it didn't slide around either, something I've had trouble with in the past.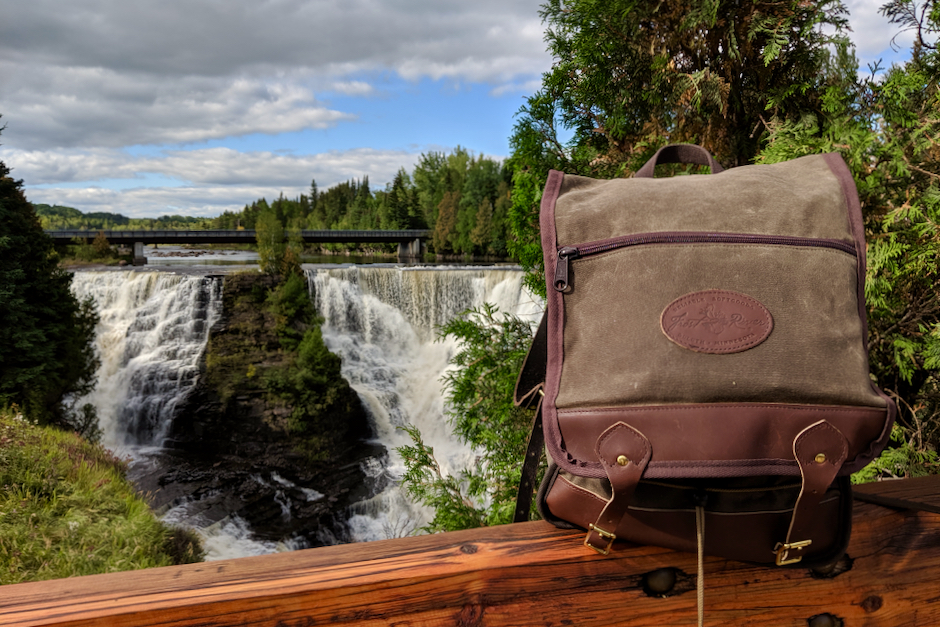 All my concerns have disappeared. I got used to the weight, the waxed canvas hasn't affected anything, and the leather straps have fit to my shoulders. I continue using it as my daily bag and I see no reason to switch. However, there is one tweak I would make. Because of how I use it, I rarely clasp the front buckles. Not a big issue, but when I sling the pack over my shoulder the flap tends to twist off to the side. A snap would help this, but you'd sacrifice the more rugged use of the pack.
If you're looking for a backpack that can bridge the gap between the coffee shop and the trail, the Mesabi Range Daypack is what you're looking for. It fits the "Buy it for Life" approach and looks great doing it.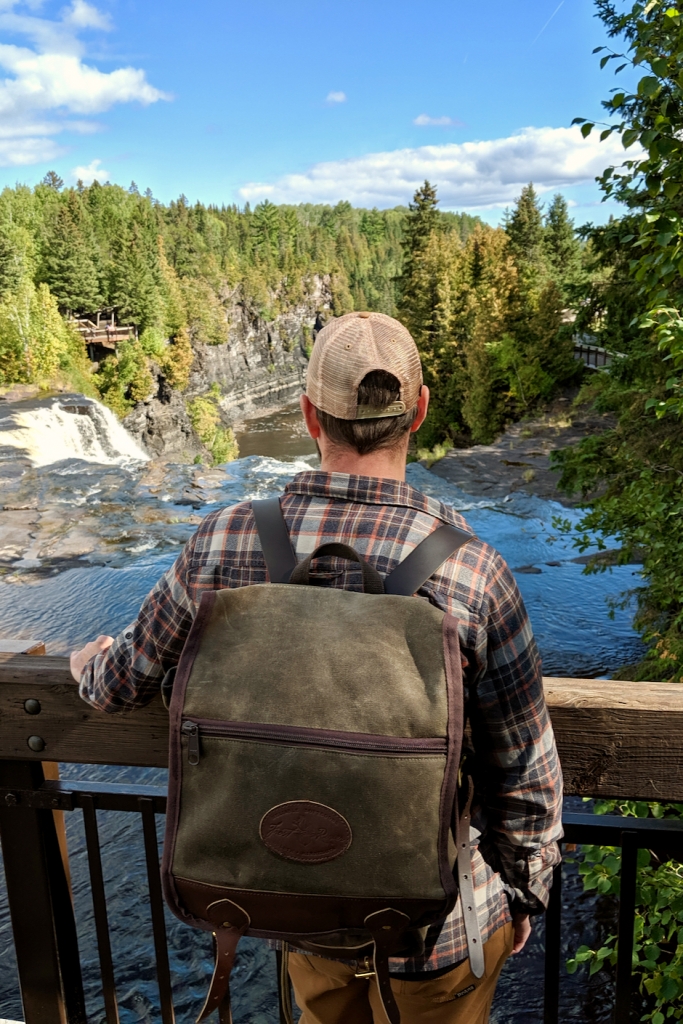 Frost River Trading Co. provided the Mesabi Range Daypack as part of their brand ambassador program. The thoughts above are ours alone and no condition exists for positive reviews. We only accept sponsorships from brands we know, have previous experience with, and are confident that we can promote without compromising our integrity.
Newsletter
Sign up if you want to be notified of my latest blog posts as well as additional curated craft beer content.