It's a long drive to my sister's cabin in Hayward. Our usual strategy is to break up the drive by visiting the Drive In in Taylor's Falls. It's nearly halfway but, more importantly, they have cheese curds. My sister says they stop at the location in Grantsburg on their way home. In August we put the town on our agenda. No food for us though, our trip was for craft beer at Brickfield Brewing.

Grantsburg is a small town – technically a village – in northwestern Wisconsin. I've long held the opinion that every town can support a brewery. Brickfield's progress on their journey interested me. Seven blocks off the highway we turned onto Madison Avenue and spotted the fire brick building: a former creamery. Complete with a metal cupola reaching skyward, a modern craft beer beacon.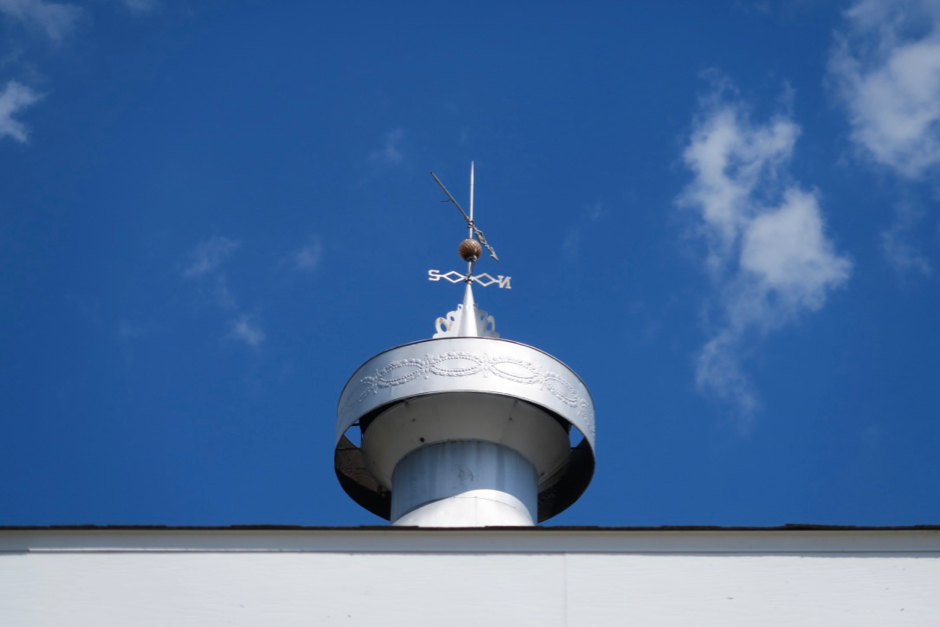 The town was sleepy and that feeling spilled into the taproom. We timed our arrival to coincide with their opening. It's easier for us to maneuver and I find it less stressful taking photographs. There was a single patron at the bar when we put in our order, a flight for each of us. The room contains an array of wooden tables and metal chairs with a handful of high tops. It's got concrete floors, high ceilings, and vintage style lighting. It's decor that I've seen plenty of but is still charming when done well. The brewhouse is in a small room to the left as you enter. A small operation but it seems to be putting plenty of variety on their tap list.
We took our flights to the patio. It's an absolute jewel. Brickfield has a corner lot with views of Memory Lake and the park that surrounds it. The large paver patio spills out of their taproom and onto the lawn. They've got wooden tables with welded black metal frames and black umbrellas. A ring of ten Adirondack chairs surround a fire pit. Also, each wall and column has lights which add an element of polish. One of the finest paver patios I've been seen at a brewery. Very impressive.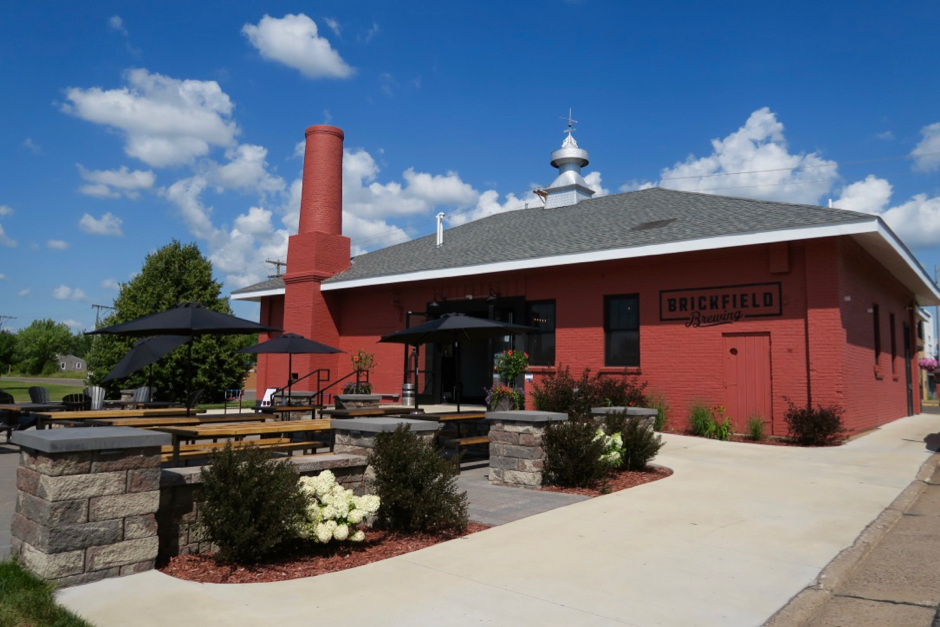 I had a meaningful samples of six beers.
Old Creamery Milk Stout
Bricklayer Pale Ale
My Milkshake Brings All the Birds to the Meadow
BrickBock
Berry Brickliner Weisse Sour
Beroun's Cascade Pale Ale
The Berry Brickliner was the beer I'd return for. I'm sure the heat contributed, but the bright refreshing tartness with flavors of raspberry and blackberry earned an easy star in my tasting notes.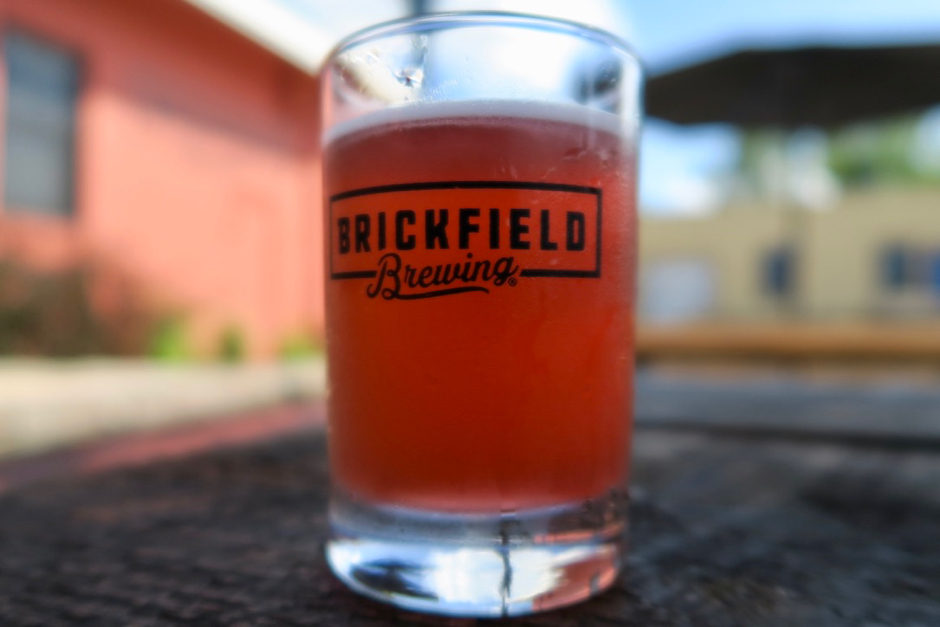 Our visit ended with us crowded on one side of our table; holding on to the waning shade of the setting sun. My daughter was experiencing the joys of an ice cream cup on a hot summer day. Brickfield is another case of a brewery reviving an old building. The full renovation story is on their website. It's the most detailed that I've read with a wealth of photos. The result is a respectable taproom and a patio that the locals should be enjoying for many years to come.
Newsletter
Sign up if you want to be notified of my latest blog posts as well as additional curated craft beer content.