I'm too young to understand the "supper club." A concept interwoven into the fabric of the Midwest, these establishments have long sought their place in the modern era. By the time I was old enough to remember, these previously revered restaurants had become an odd blend of classy and kitsch. A vestige of the past. The craft beer industry is suited to blending the old and the new. Enter Birch's on the Lake.

Locals to the area may be surprised to learn that the supper club is a distinctly Midwestern concept. To those that grew up in a town where the nearest "big city" was at least a 30 minute drive, the local supper club embodied their idea of fine dining. The full history and description of supper clubs is beyond the scope of this article. And besides, I couldn't do any better than Highway Fine Dining in the Upper Midwest an article by Natalie Rinn of TASTE.
I've written several times about breweries and the buildings they've renovated and revitalized. Bauhaus Brew Labs was an iron works, Bank Brewing a bank, and Bad Weather a tire store. If craft beer can revitalize buildings, can they revitalize a concept?
I'd heard nothing but good things about Birch's on the Lake. I'm a sucker for patio dining and toss in lakeside views and I'm sold. On one of the hottest Independence Days I can recall we called my parents and told them to meet us in Long Lake. The building is separated into two areas. A traditional dining experience of the supper club is upstairs and the brewhouse is downstairs along with their deck.
It's this separation that results in the first upgrade. Traditionally, patrons would start their dining experience at the bar and continue their meal after a cocktail. They would then end at the bar for an after dinner drink. Both trips would be an opportunity for socialization. Replace the bar with a brewhouse and now you can wait for your table in a relaxed setting while enjoying a beer brewed onsite. It's standalone as well. If you're not looking for a formal dining experience you can have a more casual one downstairs.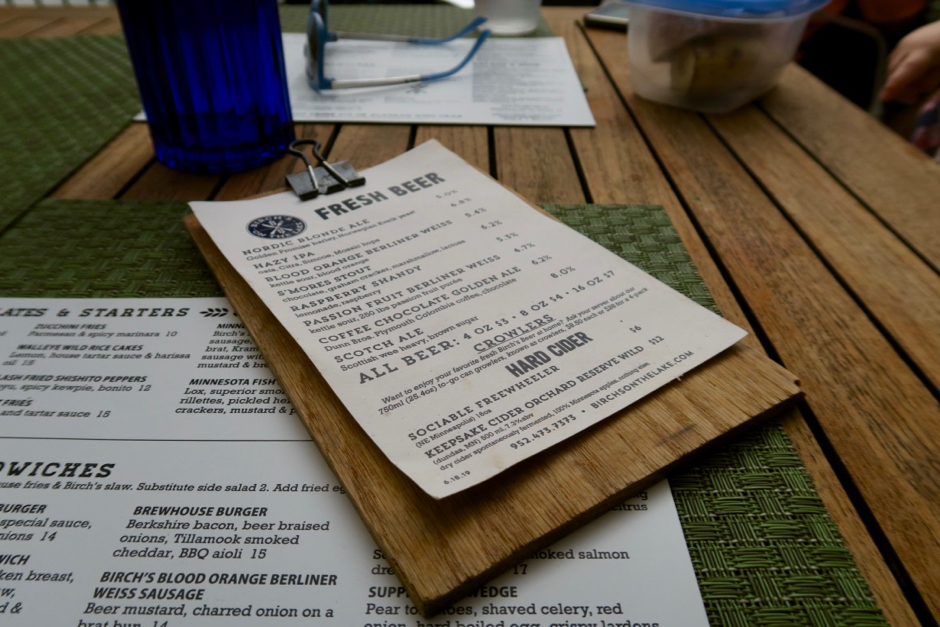 The second upgrade is the menu. People expect a lot more out of their restaurants than in the past. Supper clubs were never known for their extensive or inventive menus. Yet when literal invention is happening downstairs you can't stop it from spilling onto the menu. You'll still see the surf & turf standards: filet mignon and salmon, for example. But, those classics now live alongside dishes like walleye gnocchi, salmon poke, and lamb flatbread. The menu is still grounded in tradition – nobody will need to google anything to get place their order – it's just elevated. Downstairs is almost identical to the menu above.
What about the taproom and, even more importantly, the beer? There are three main areas inside. A square bar, community tables, and traditional seating with lake views. Outside there is a deck. Of course, it's where we spent all of our time. Plan your visit to coincide with one the warmer months. Lakeside views add a cherry to the patio sundae.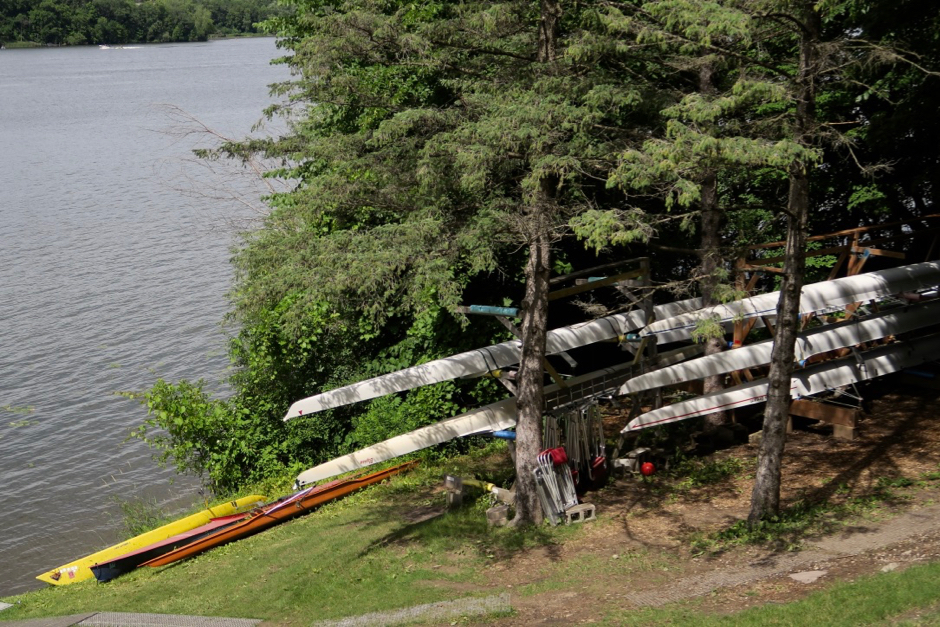 After we sat down it began to drizzle, then rain. The five of us huddled under a pair of umbrellas with water dripping down our backs. It was a welcome relief to the warm temperatures and sticky air. We waited out the storm while most everyone flocked inside. It lasted 10 – 15 minutes before service continued as normal. I tasted five of their beers:
Birch's Blonde Ale
Blood Orange Berliner Weiss
S'Mores Stout
Hazy IPA
Passion Fruit Berliner Weiss
Heat be damned, I enjoyed the S'Mores Stout the most. I can drink stouts year round and this one had notes of marshmallow and milk chocolate with a smooth mouthfeel. Sometimes these can be too sweet but it had a dry finish and the flavors did not linger.
One of the things I had heard about was Birch's quality food. A friend of mine had suggested ordering the smoked wings. I was happy to oblige. Large meaty wings, smoky with a sweet and spicy dry rub, and a crispy shell. They were as good as reported. Looking out at Long Lake, snacking on wings, with a table full of craft beer I reflected. If this is what the new supper club could be, sign me up.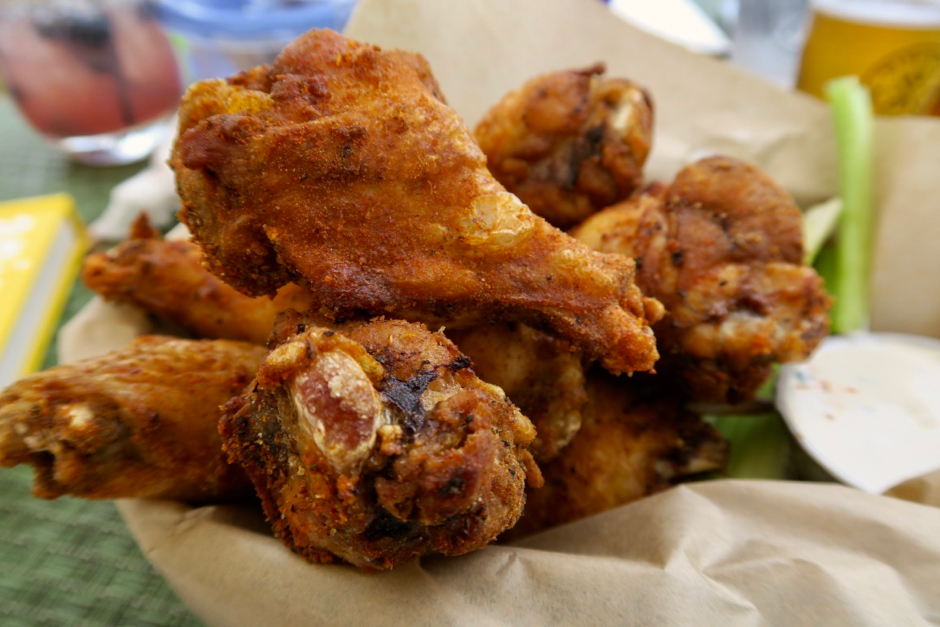 Newsletter
Sign up if you want to be notified of my latest blog posts as well as additional curated craft beer content.