Last year I said that I took a "serious step back" when it came to craft beer. This year? Two steps forward and one step back. For the most part, everything was open but it's still not quite the same. Oh, and we're also still renovating that farmhouse (although the end is in sight). But we had a lot more beer adventures than we did the year prior, and I'm excited to share the best ones with you.
A quick reminder of the stipulations. Awards only go to breweries I visited in the calendar year and I don't give a brewery the same award two years in a row.
Best New Brewery / Arbeiter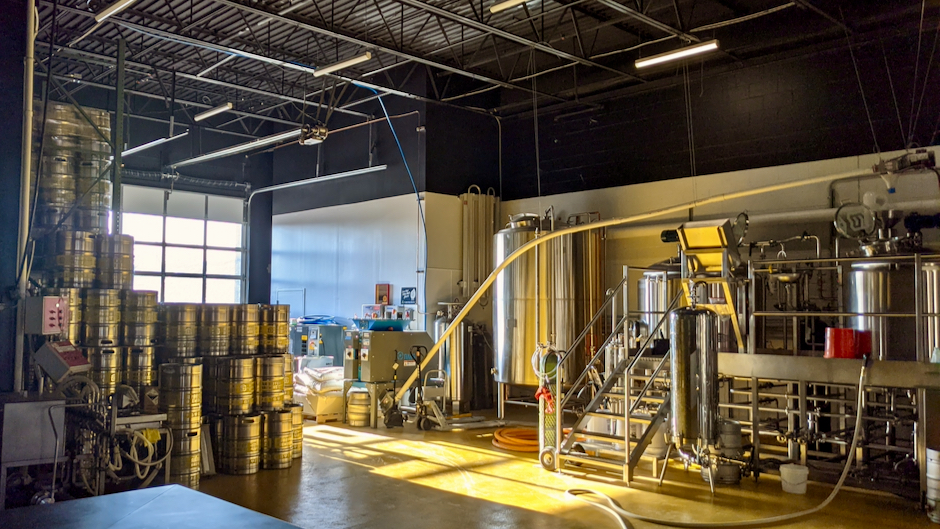 Honestly, I could've given Arbeiter a bunch of awards. They were in the running for Best Taproom, Best Vibe, and Best Beer. There's plenty of time for that, but this is the only time they'll be eligible for Best New. What they've done to the old Harriet Brewing location is nothing short of astonishing. The taproom is bright and airy with attention to detail at every turn. The vibe is vibrant and relaxing and the beer is of an undeniable quality. Most breweries need at least a year before they fire on all cylinders–not them. With a world in desperate need of joy and delight, Arbeiter delivers.
Best Branding / Pryes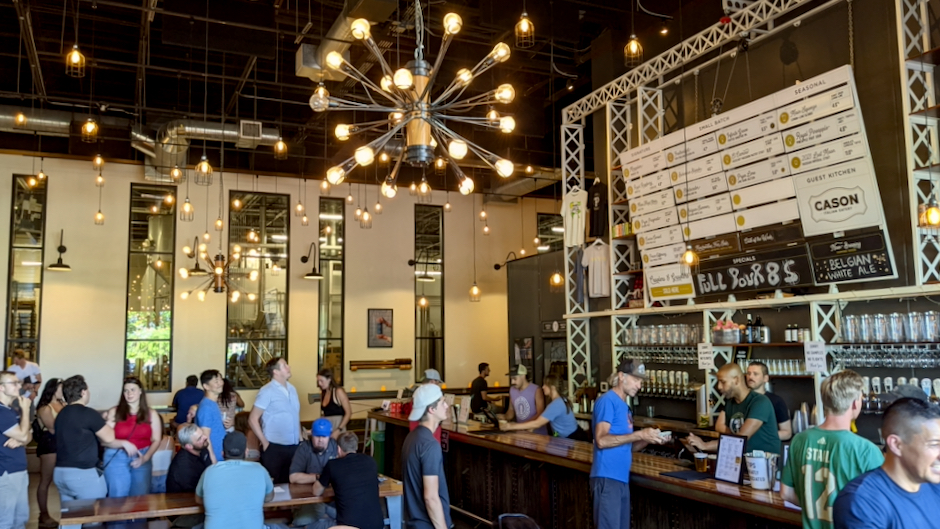 The vintage look of the Pryes logo, with its filigrees and illustrative quality, evokes a bygone era of an idealized past. But branding isn't only about a logo, it's about the entire experience, one which they deliver in spades. COVID-19 has forced some changes—a patio build and a mezzanine level among others—but their brand hasn't suffered. A brand is an individual's collective experience with a company, and I can say that all my memories with Pryes have been wonderful.
Best Patio / Waldmann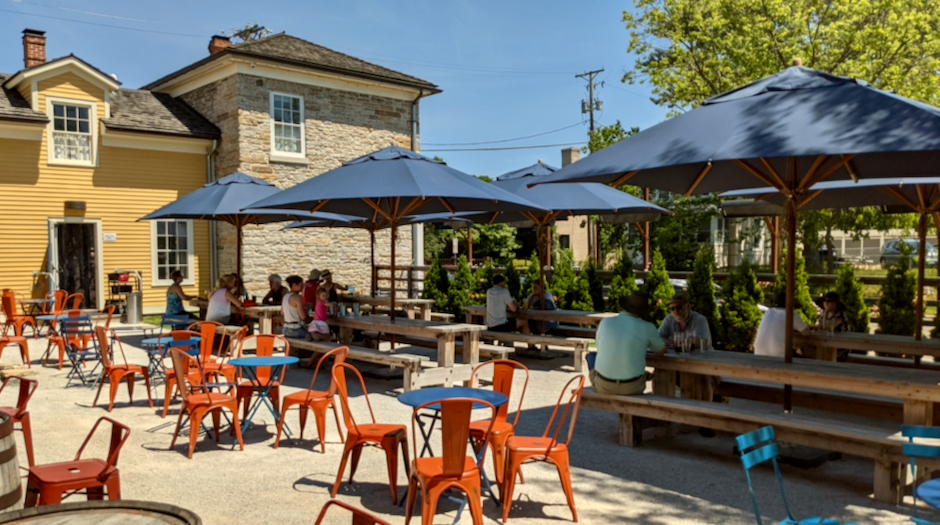 The patio at Waldmann is a hidden gem. Everyone talks about the building—an enigma in it's own right—but the crushed rock wonderland is where it's at. For shade lovers, there are long sturdy picnic tables with immense blue umbrellas. For sun worshippers, there are plenty of spots to grab it. Both combine to create an oasis in the city. Visit in the winter and experience their impressive heaters, set to forever change Minnesota winters. We ate lunch with the kids on Waldmann's patio during the hottest day of the year. I plan to make it a tradition.
Best Destination / Portage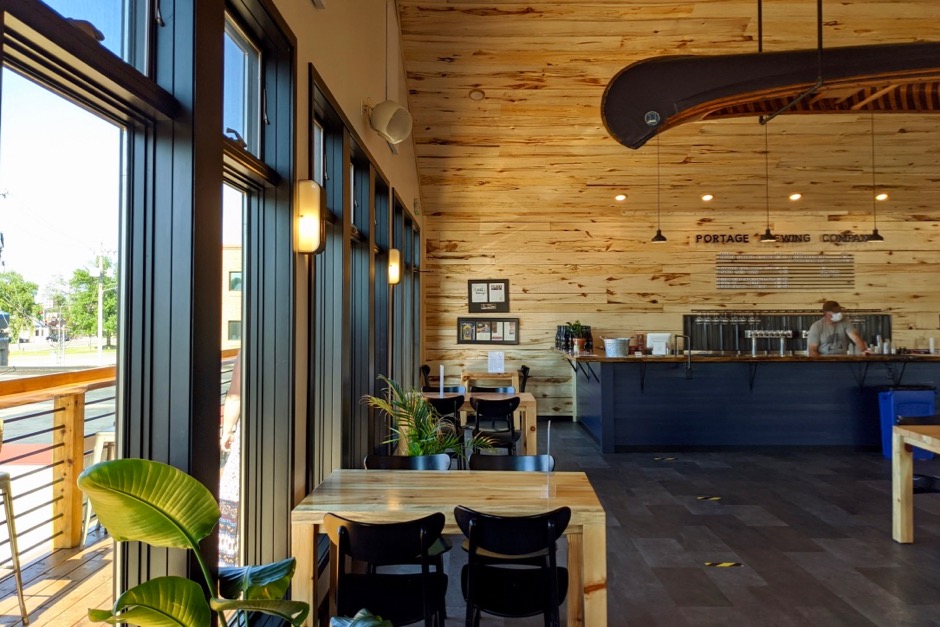 If you haven't driven up to Walker yet to visit Portage, put it in your calendar now. When their old taproom burned down they vowed to come back stronger than before. Dare I say they undersold what they would become? It's one of the most beautiful taprooms I've ever been to. Their beer doesn't disappoint either! The instant I turn off the road and see their cobalt blue building I get downright giddy. There is very few sure bets in this world, the trip to Portage is one of them.
Best Vibe / Wooden Ship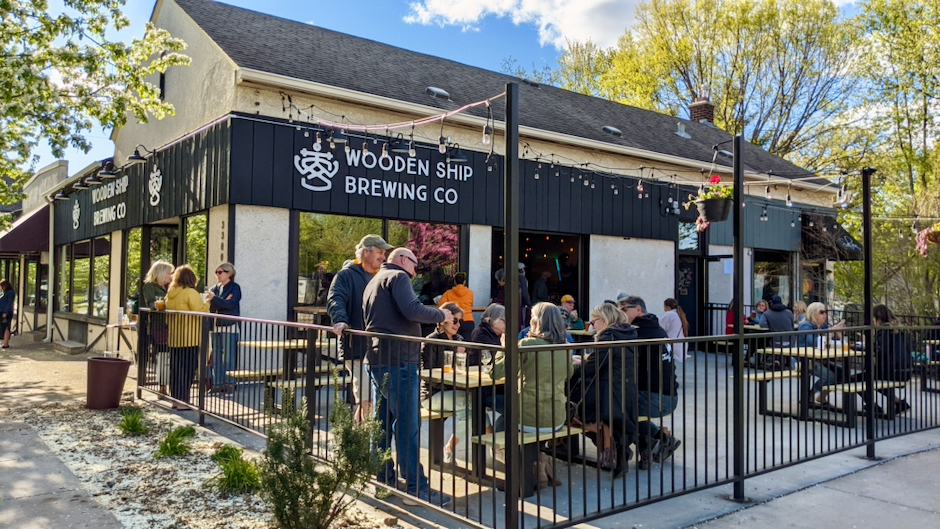 I've got a special affinity for small taprooms, and Wooden Ship hits the spot. They dropped into the Linden Hills neighborhood last year and thirsty locals flocked. They now have a watering hole to call their own. The vibe is quiet and conversational with a lively energy. Pick a balmy evening to take a walk around the lakes nearby and end by resting your lags on their fenced patio. There's sure to be a food truck and plenty of delicious craft beer waiting for you.
Best Surprise / Jack Pine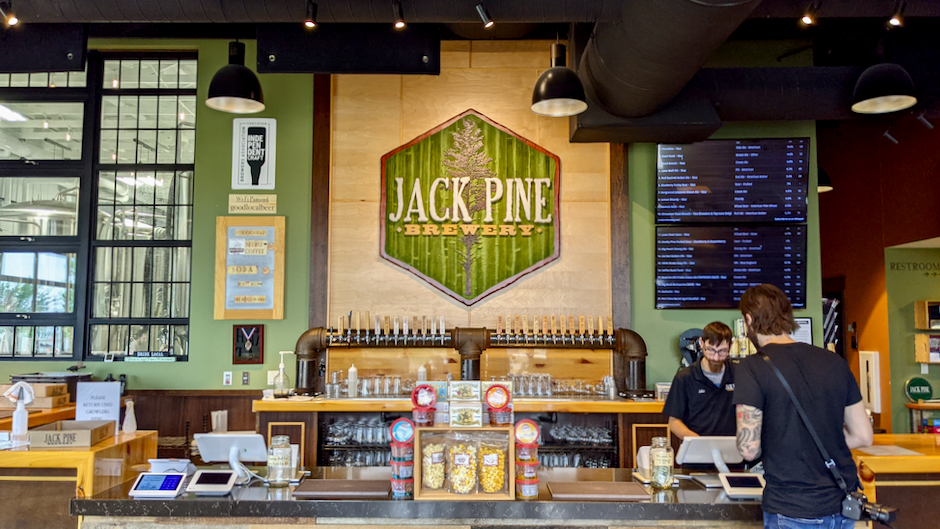 I'd been to the old Jack Pine taproom, but their new location didn't hit my radar until I was looking for a pit stop on the way up to central Minnesota. I'm glad we dropped in. Not only is their new building a gorgeous testament to Minnesota lake culture, but the beer exceeded all expectations. They had good beer before, but I don't remember it being this good. The highlight was their Blueberry Pastry Sour, a liquid version of blueberry delight. Don't sleep on Jack Pine, they're doing great things up in Baxter.
Best Food / Bricksworth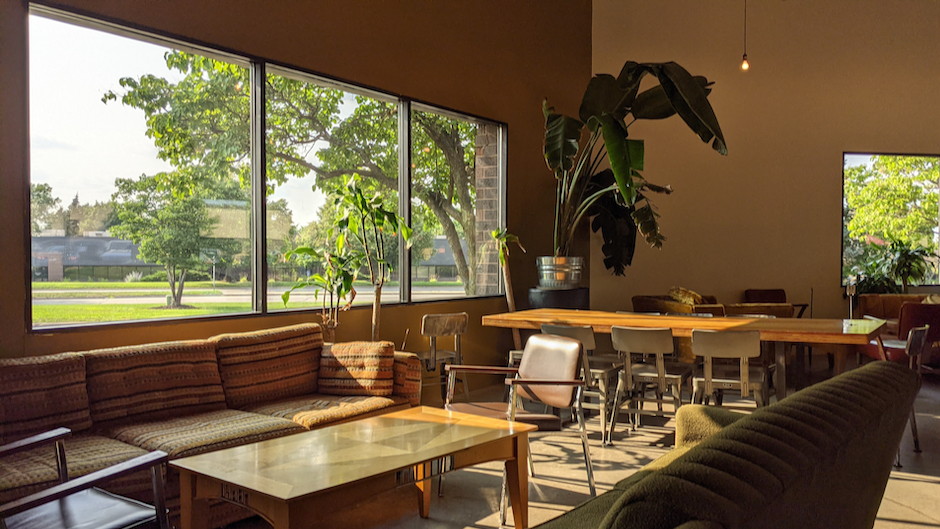 Bricksworth was one of the breweries we went to the most last year. Sure, it's the closest brewery to our home, but the wings are delicious and the pizza sublime. And like the previous winner's of the Best Food award; I don't have any photos of it because I'm too excited to bother with the camera. The wings have three standards (dry rub is our go to) and one rotating sauce and the pizza is a unique blend of Detroit, Chicago, and Tavern styles. It's hard to choose a favorite, but we waffle between The Godfather Part II and Elote. It doesn't hurt that Bricksworth beers are top tier either.
Best Innovation / Bang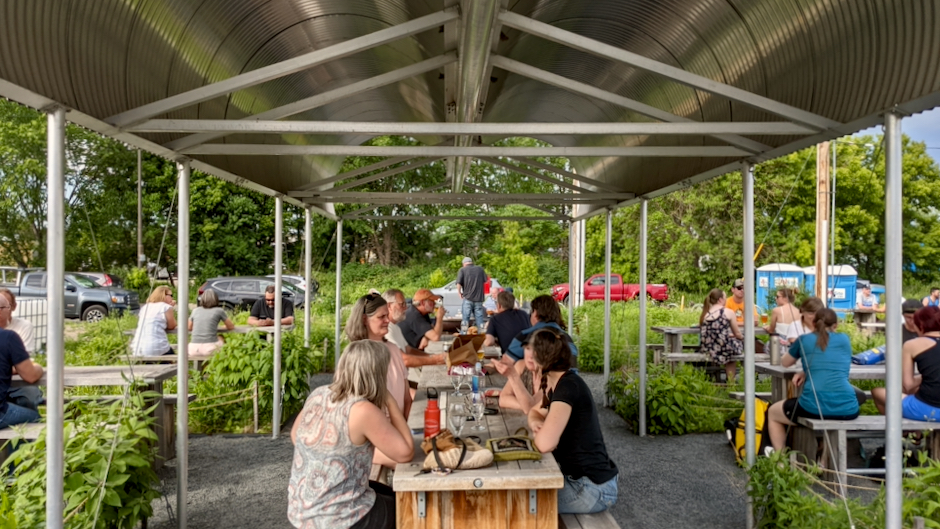 Where other breweries take the well traveled path, Bang strikes their own course. The grain bin may seem like a gimmick but it's an integral part of their ethos of sustainability and environmental stewardship—it's the most efficient space to heat and cool. They embody that mindset in everything they do: a water efficient brew system, wind powered electricity, repurposed materials, returnable bottles, all organic ingredients, and no finings or mechanical filtering. The taproom is one of the best spaces to enjoy a pint. Their native prairie beer garden makes you forget you're a stone's throw from a massive industrial rail yard. Bang is a remarkable spot, a place I frequent when my mind needs a break from the stress of modern life.
Best Individual Beer / Modist (Esoteric Eclecticism)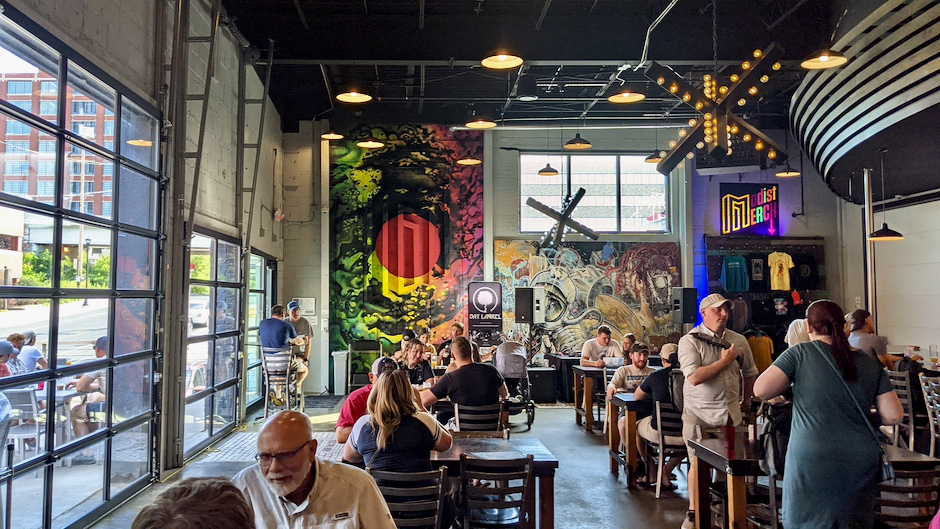 I'll admit that I was skeptical of the trend towards dry-hopping and oak-aging pilsners. "You're missing the point!" I said. "It's supposed to be uncomplicated!" I said. "You're ruining it!" I said. What a fool I was. While killing some time before a Twin's game my wife and I dropped into the Modist taproom. I caved in and ordered a pint of Esoteric Eclecticism (quite the mouthful), a double dry hopped oak-aged pilsner collab with Cerebral. It blew me away. These are nothing new in the beer world, Czechs have been oak-aging them and Italians dry-hopping them for hundreds of years. Sure it complicates the uncomplicated, but it tastes marvelous doing it.
Best Beer / Schell's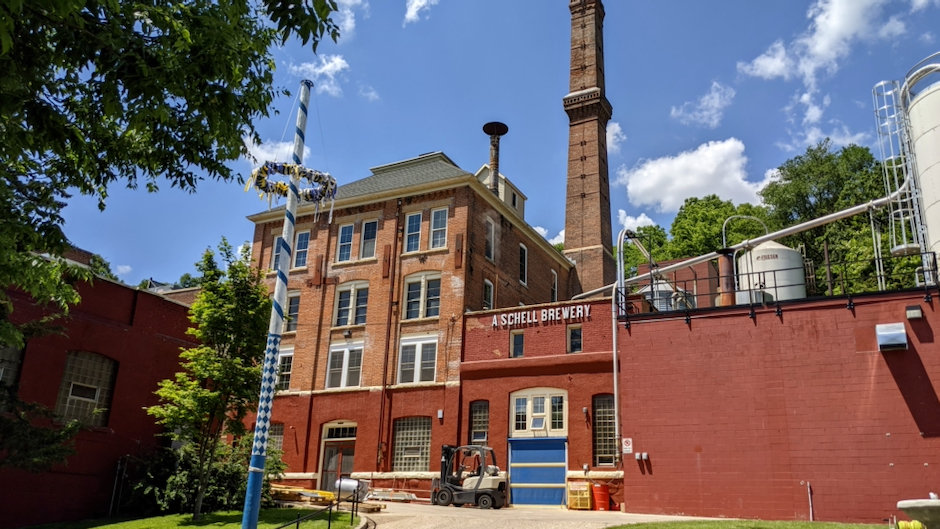 When you're the second oldest family-brewery in America, you know you're doing something right. Schell's is not a trend chaser, and that's alright. They stick to well crafted German beers—like I like it. I don't think there was a time this past year where a Schell's beer wasn't in our fridge. Firebrick is one of the all time greats and their Oktoberfest is one of the finest out there. They also happened to have my favorite State Fair beer with their Oaktoberfest, an oak-aged Märzen. Any time of year, Schell's is money well spent.
Best Taproom / Bauhaus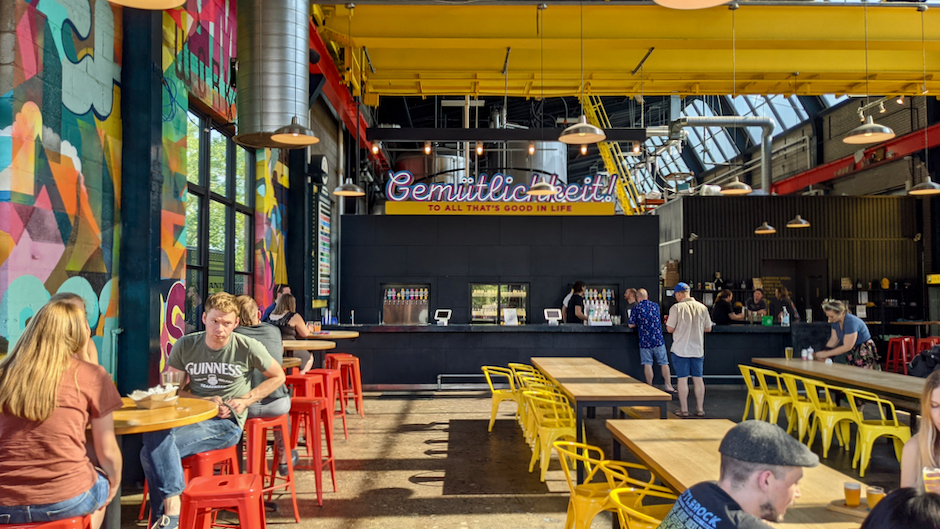 One of the main things I look for in a brewery is a unique taproom. Bauhaus has got one of the finest. An early 1900s metal foundry is where they call home—turns out it's the perfect place for a brewery. The glass ceiling soars above, bathing the entire room in warm natural light. A craft beer cathedral. Their patio spills from two massive garage doors adding even more space for the mind to wander. If you're lucky you'll catch a train or two buzzing by, amping up the energy. If it's gemütlichkeit you seek, Bauhaus is the place to be.