I can't believe this is the fourth year I've given these awards. This year was especially hard, because I shifted down a gear on my in-state travels. I began 2019 with a resolution to count my calories (not great for beer). Shortly after that my toddler found her legs and combined it with boundless energy. We also took three trips out of state, where most of my drinking this year took place. Even so, I visited more than enough to put together this list.
A quick reminder at the stipulations. Each award must go to a brewery that I visited in the calendar year and I won't give a brewery the same award two years in a row. At this point I've visited over 100 Minnesota breweries and written about most of them. I like to think I have my finger on the pulse of the scene, but if I'm missing your favorites I'd love to hear about them. On to the awards!
Best New Brewery / Forgotten Star Brewing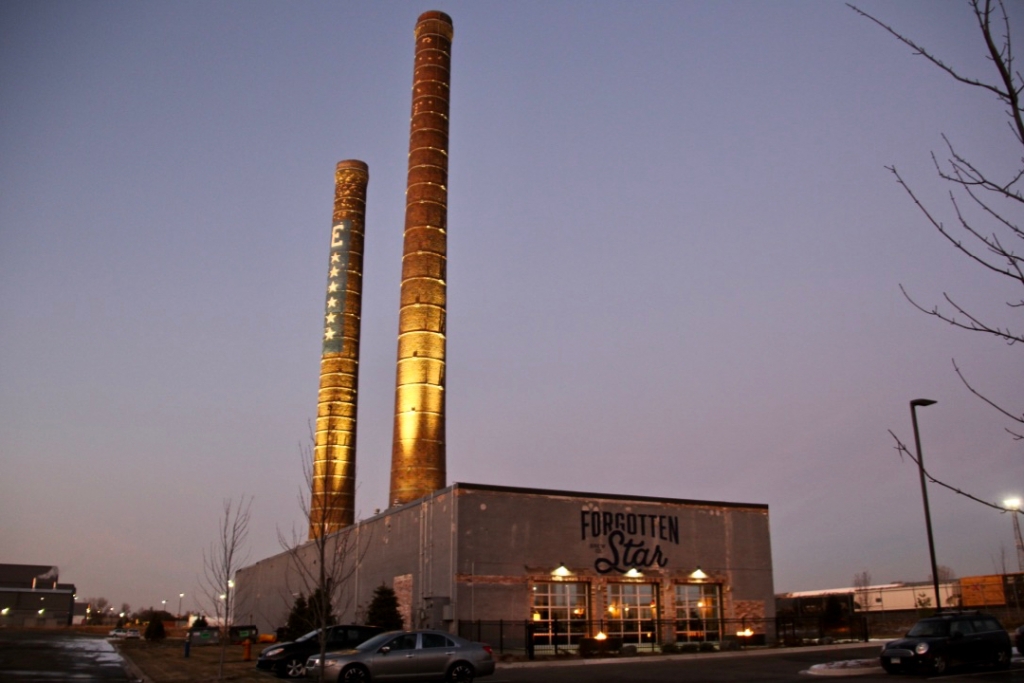 One of the things I like about craft beer is new life for old buildings. Forgotten Star Brewing is a premium case study of that phenomenon. At its birth it was the largest building in Minnesota. It then became one of the few locations to earn six stars of the Army-Navy's Excellence in Production award during World War II. There's less at stake these days but it's good to know that it still houses American craftsmanship. One of the most striking taprooms I've ever visited. I'm excited to return.
Best Branding / Lupulin Brewing Company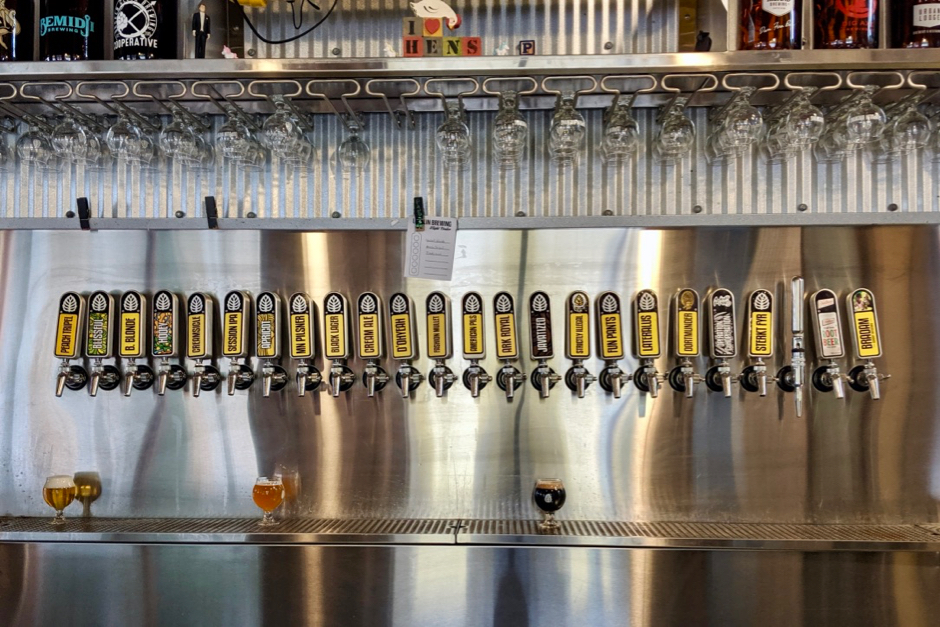 When it comes to branding, consistency is king. I wrote about Lupulin in 2019 and one of the biggest things that stood out to me was their consistency of the branding. The tap handles are consistent, their hop cone logo pops up the more you look for it, and their yellow provides an accent color everywhere. The branding even makes an appearance on their bathroom door signs. I got to meet Marcus Paulsen at a Lupulin beer sneak peek and was able to hear his story and passion first hand. Well done!
Best Patio / Birch's on the Lake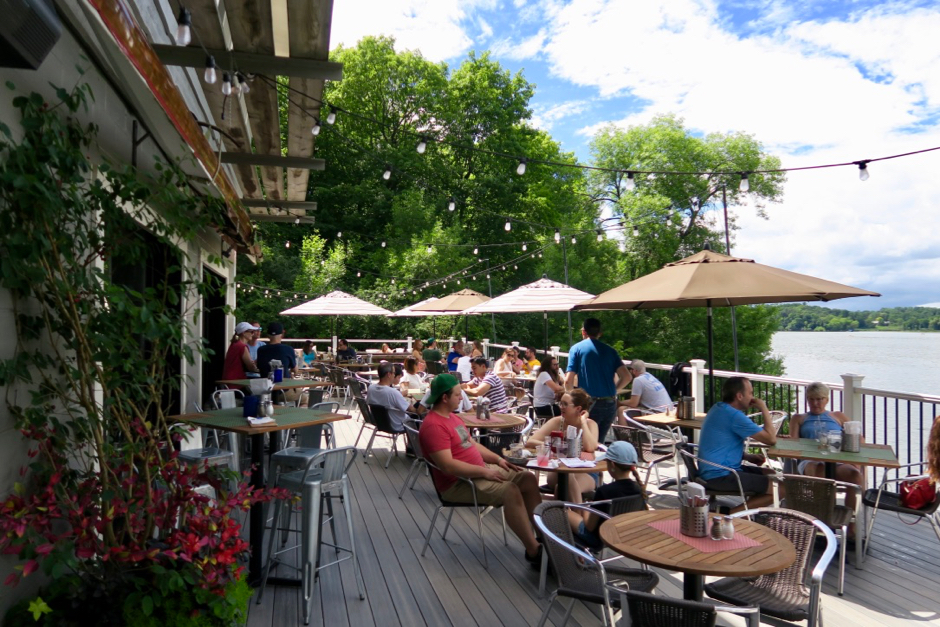 It's hard to argue with lakeside dining, and Birch's on the Lake has that experience locked in. This was the first year I've visited them and we did so during one of the hottest days of the summer. We even had a squall that scared most people off. After that we were able to settle in with an excellent meal and a good selection of beers. The patio was that standout feature of this supper club / brewery with fantastic views of Long Lake. It's like a Minnesota summer in a bottle.
Best Destination / Castle Danger Brewery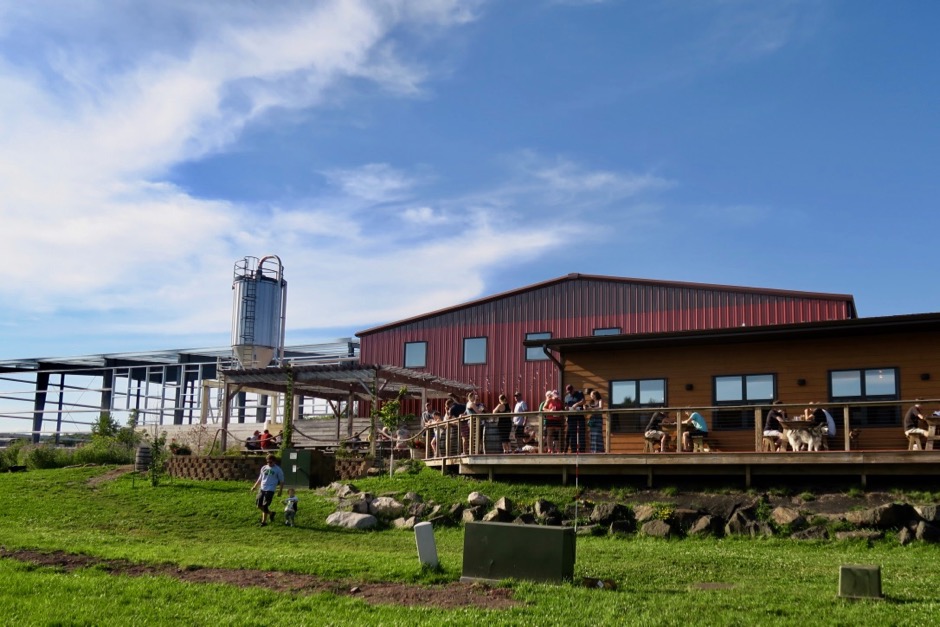 It's rare that I let a year go by without a trip to Duluth and the north shore. There's a lot to love in the area and if we're passing through Two Harbors it's almost a guarantee we pull off the highway and into Castle Danger Brewery. They are one of the top breweries in the state and for good reason. Their beer is fantastic and the taproom spills out into an expansive patio with views of Lake Superior's Agate Bay. Drinking a Castle Cream Ale from the source is worth the drive alone.
Best Vibe / Bad Weather Brewing Company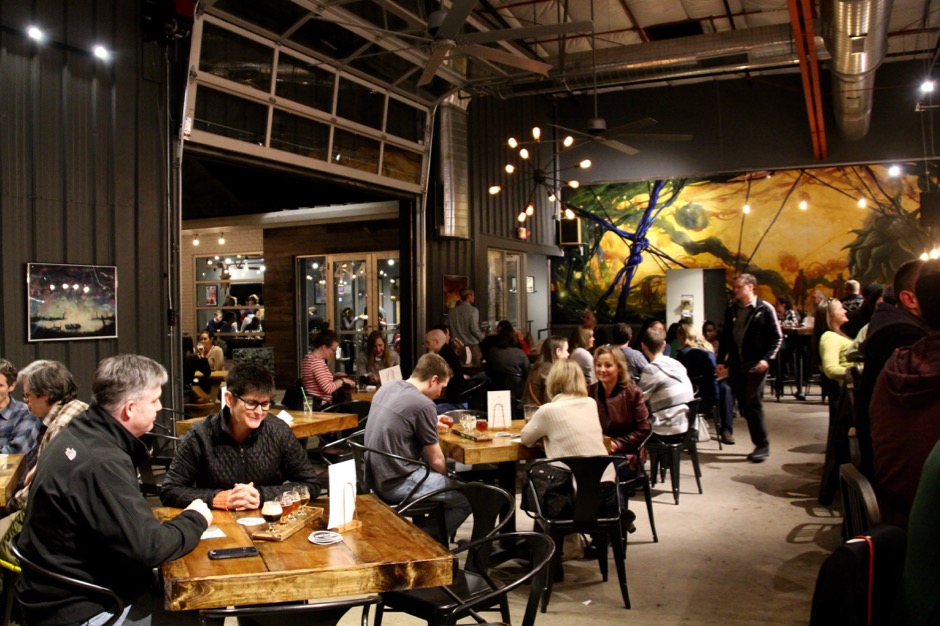 Bad Weather Brewing Company holds a soft spot in my heart. They were one of the first craft breweries that I visited and there is something intangible about their vibe that I love. On their own, each feature isn't remarkable but as a whole they create an experience that hits all the notes that I look for. There are few places I enjoy more when the weather is warm, their garage doors are up, and a cold beer is in hand.
Best Surprise / LTD Brewing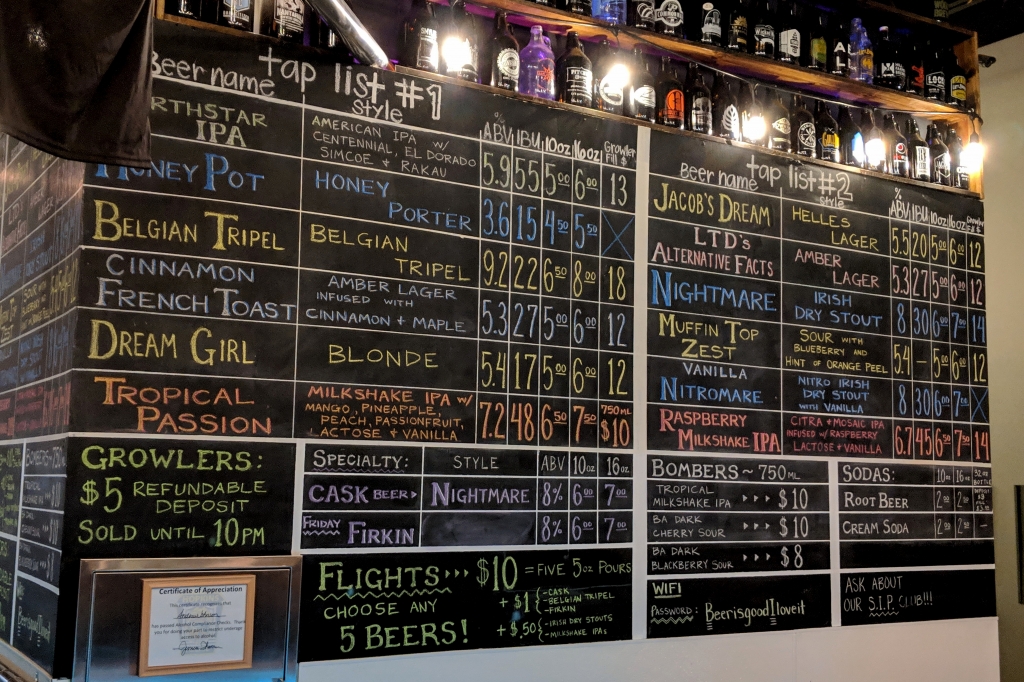 We visited LTD Brewing on a complete whim and I left wondering why I don't hear about them more. They brew their beer in limited eight barrel batches and had a strong variety of beers on tap. My flight was packed with quality, great-tasting beer, especially the Cinnamon Toast Crunch Brown. Give me all the cereal beers please! Now I'm asking myself why I haven't been back.
Best Food / Surly Brewing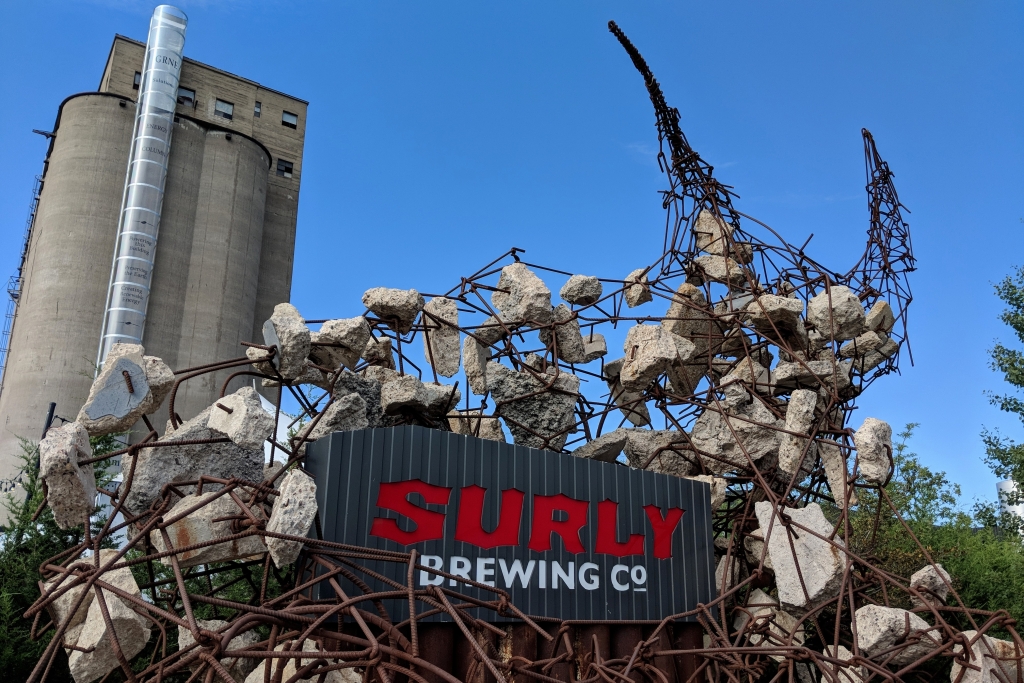 When it comes to good food, it's hard to argue with Surly Brewing. I've had some fantastic meals in their beer hall downstairs and they've added more casual dining at the aptly named Pizza Upstairs. Get their early so you can get a seat, but then get ready to make some tough decisions on the menu. They rotate a different flavor of chicken wing every Tuesday and on Sundays they start serving smoked prime rib at 2pm until it's gone. If you can't decide what to order you can't go wrong with the Surly Burger.
Best Innovation / BlackStack Brewing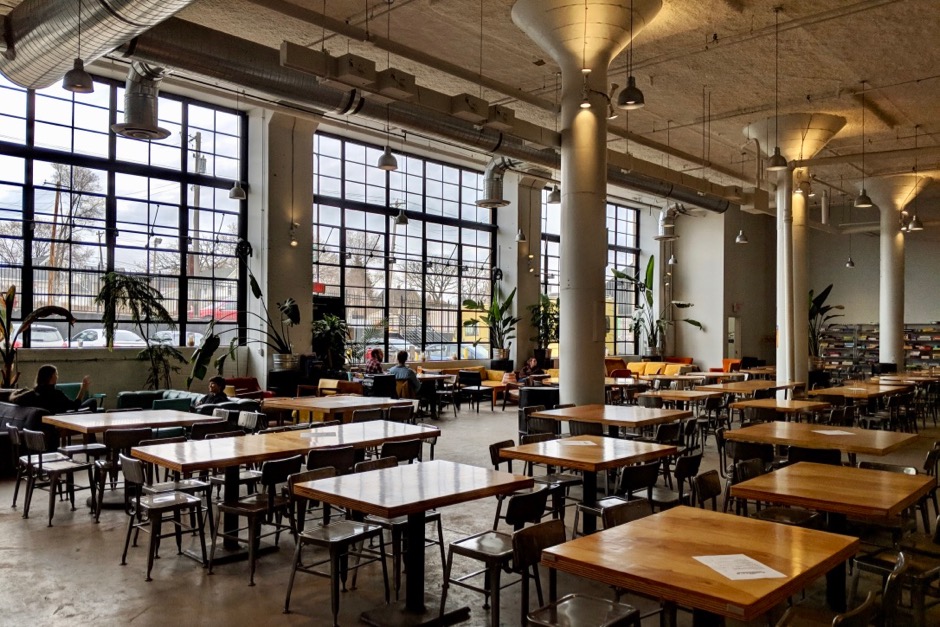 I visited BlackStack when they first opened. Beyond their fantastic taproom there was nothing that jumped out at me. That is no longer the case. Their beers have gone from a small list of expensive beers to a massive list of playful beers that are pushing the envelope. It's no surprise their cans are so sought after. They've filled out their brewhouse by adding a stack of foeders for their sour fermentation program and they started serving coffee from True Stone Coffee Roasters. Still a lot of room to grow, and they are a natural fit for the most innovative brewery of the year.
Best Individual Beer / Junkyard Brewing Company (Green Fluff)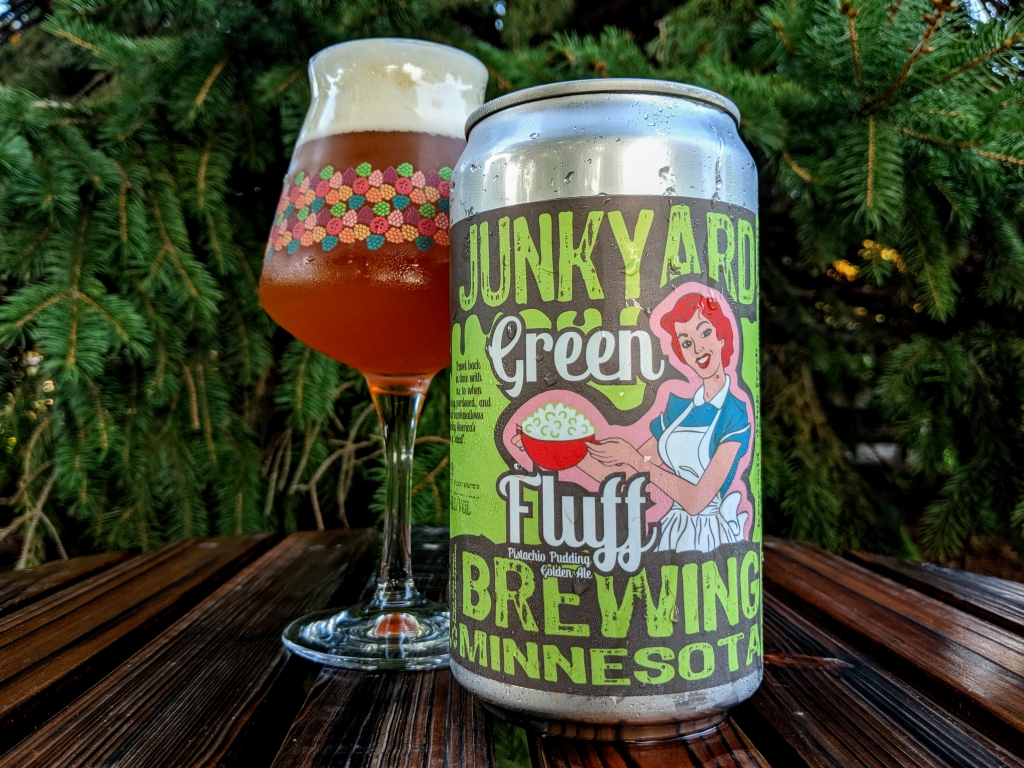 Green Fluff is a unique concept to the Upper Midwest. It's "official" name is Watergate Salad, but it's one of those whimsical dishes that's earned a bevy of names. Take your pick from Pistachio Delight, Green Goop, Pennsylvania Puddle Pudding, Nona Maria's Sunday Treat, Syracuse Cake, Dream Sandwich, Carl, Green Goddess, or Green Stuff! The folks at Junkyard landed on Green Fluff and the result is a Golden Ale with flavors of pistachio, pineapple, whipped cream, pecans, and marshmallow. I'm skeptical of gimmicky beers but my tasting notes for this one speak for themselves: uncanny, unreal, unbelievable.
Best Beer / Back Channel Brewing Co.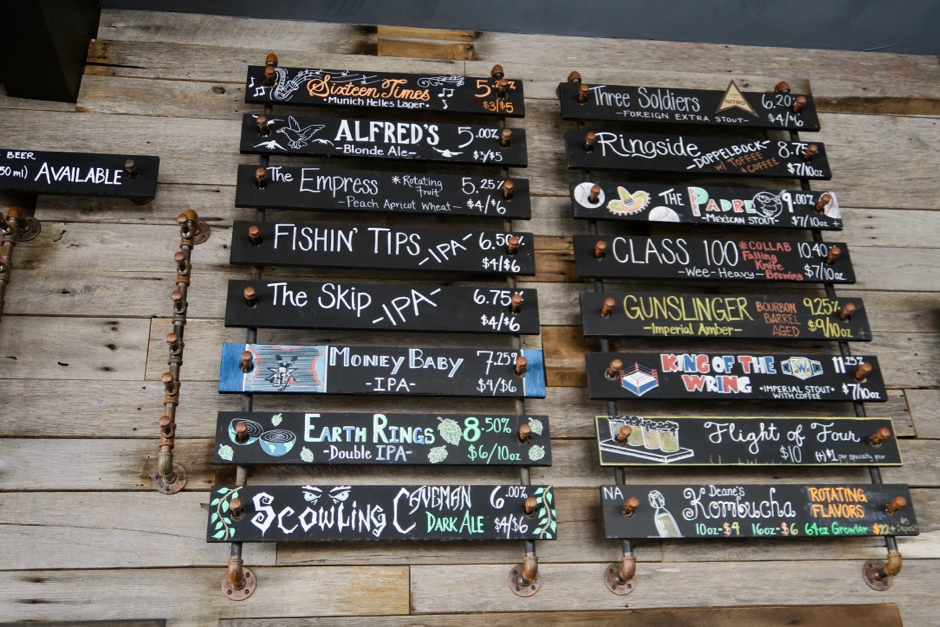 This was the hardest award to give this year due to the fantastic beer available state wide. Though when I looked at the breweries I visited this year Back Channel stood out from the crowd. Don't let the serving bowls fool you, the beer is excellent up and down the list. They have a variety of styles; something for everyone and every moment. My only critique is that the ABVs lean high which means you can't try too many. Bring a friend, grab a pair of flights, and enjoy!
Best Taproom / Bent Paddle Brewing Co.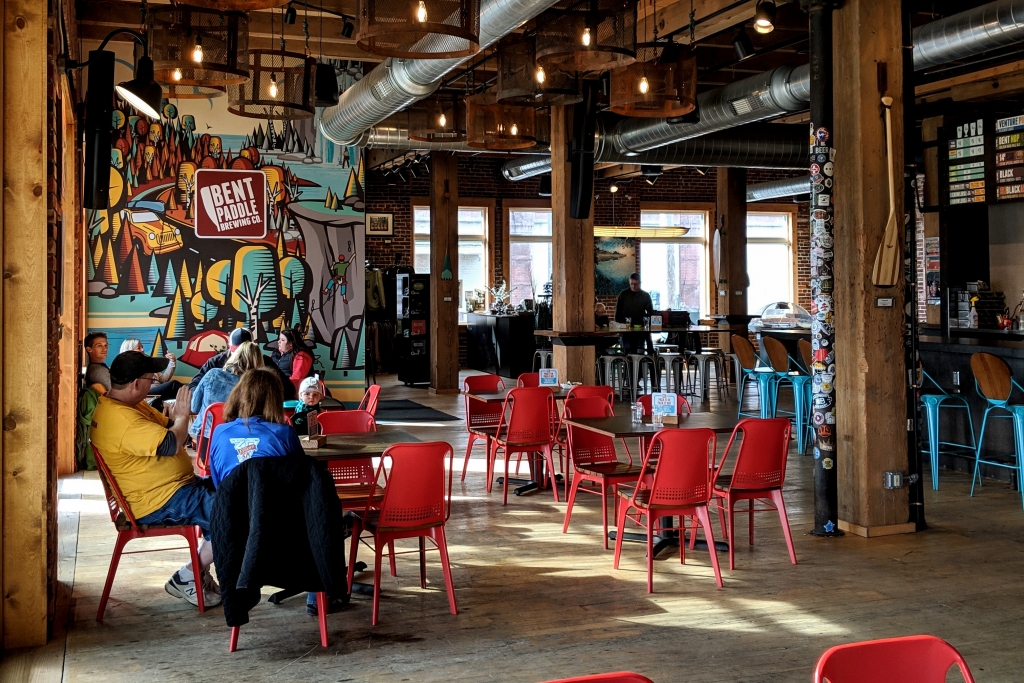 I don't make it up to Duluth as much as I'd like to, a couple of times per year if I'm lucky. Though when I do, it's a no-brainer that I visit Bent Paddle's taproom. They were one of the first breweries I covered and I've considered writing about them again due to the drastic change. There are three distinct indoor areas in the taproom, a long bar, an abundance of natural light, and a porch that is a heavenly place to enjoy the sun. The attention to detail throughout the room is perfect with little touches that add up to a beautiful whole. This is the premier Minnesota taproom. Their beer is no slouch either.