I really enjoy writing this article, but these awards get harder and harder every year! That's mostly because there are so many great breweries in the state and partly due to some self imposed limits. Every award must go to a brewery I've visited in the calendar year and I won't give a brewery the same award two years in a row. I also added a Best Innovation category to reward the breweries that are consistently pushing the envelope! I've visited almost 100 breweries in Minnesota and written posts about a healthy amount of them. If I'm missing your favorites I'd love to hear about them. Let's get to it!
Best New Brewery / Waldmann Brewery & Wurstery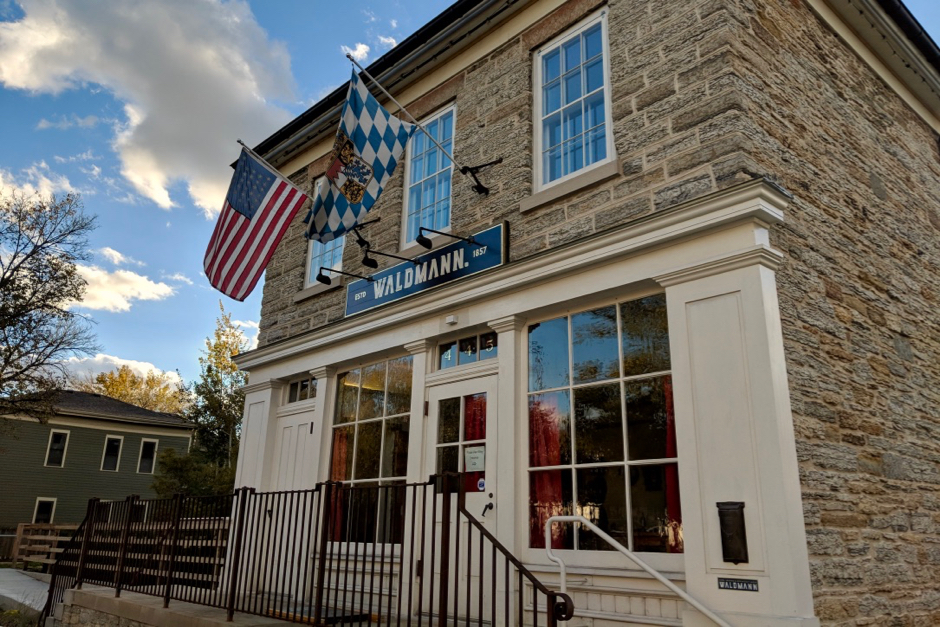 While they technically opened in November 2017 it was late enough that I consider them new. This award is fairly ironic for a brewery that's located in the oldest commercial building in St. Paul! My first visit to Waldmann was during their Oktoberfest celebration and I fell in love with their cozy taproom and German style beers. The next time we're in the middle of a major snowfall I plan to pull up a seat next to their fireplace and drink some of their dark malty goodness. I suggest you make plans to do the same.
Best Branding / La Doña Cervecería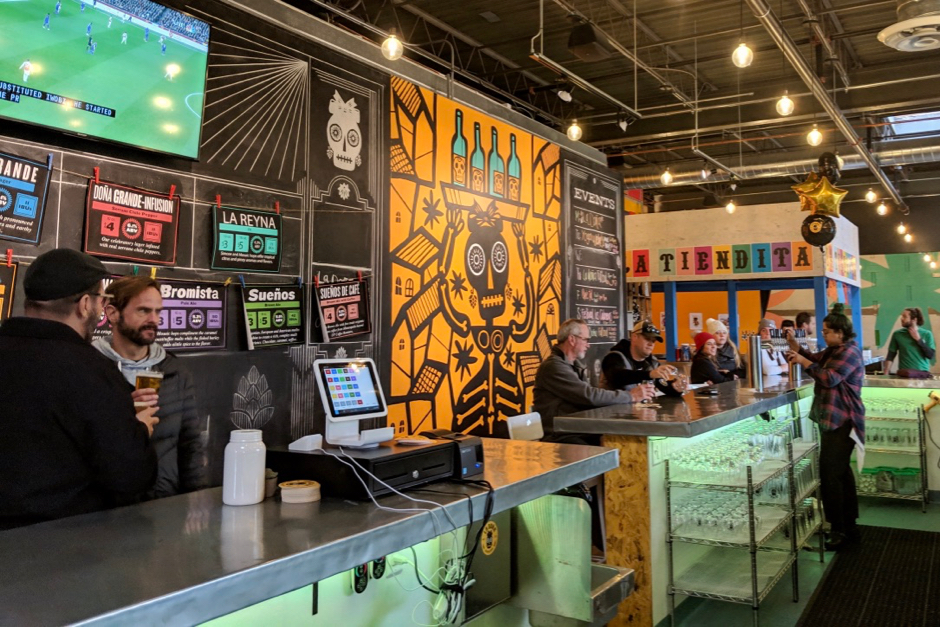 I only visited La Doña Cervecería for one beer, but they left a lasting impression on me. Regulars to the craft beer scene know that taprooms can get a little stale. You usually expect concrete floors, community tables, reclaimed wood, metal, exposed ceilings, and those chairs that seem to be everywhere. While La Doña has some of those things they also add decorative concrete blocks, beautiful murals, plywood, and a healthy dose of vibrant colors throughout. It's a breath of fresh air and I hope to visit again soon to see if the beer matches the creativity of their branding.
Best Patio / Lake Monster Brewing Company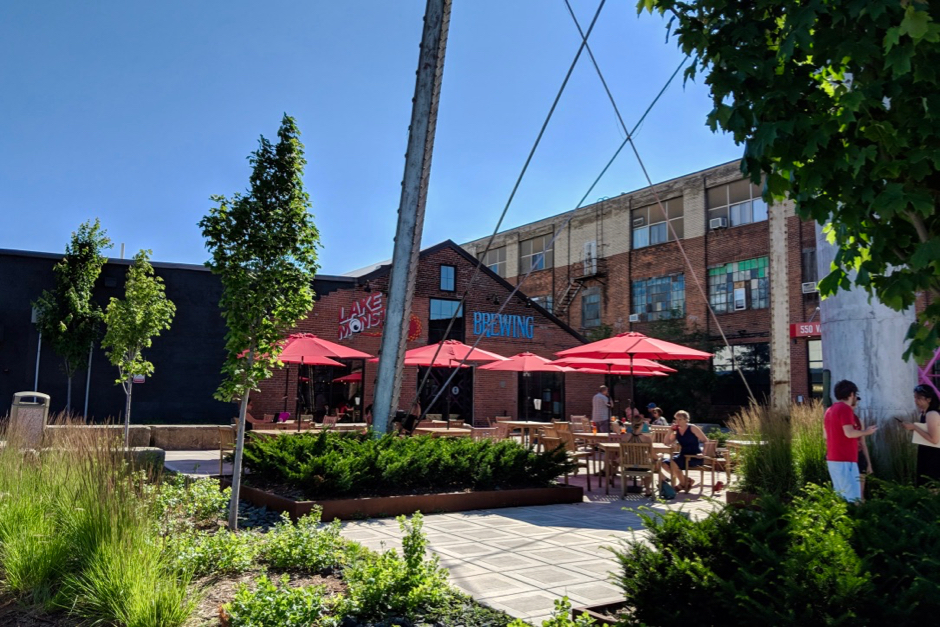 I've been visiting Lake Monster since they opened and it took me this long to realize that their patio was a real gem. It's tucked into the gaps of the Vandalia Tower complex which provides a fantastic setting for craft beers on a Minnesota summer evening. What put them over the top this year was the greenery. In the past they've seemed almost purely industrial but the trees and bushes have matured enough to soften the edges. Also, their umbrella game is on point!
Best Destination / Junkyard Brewing Company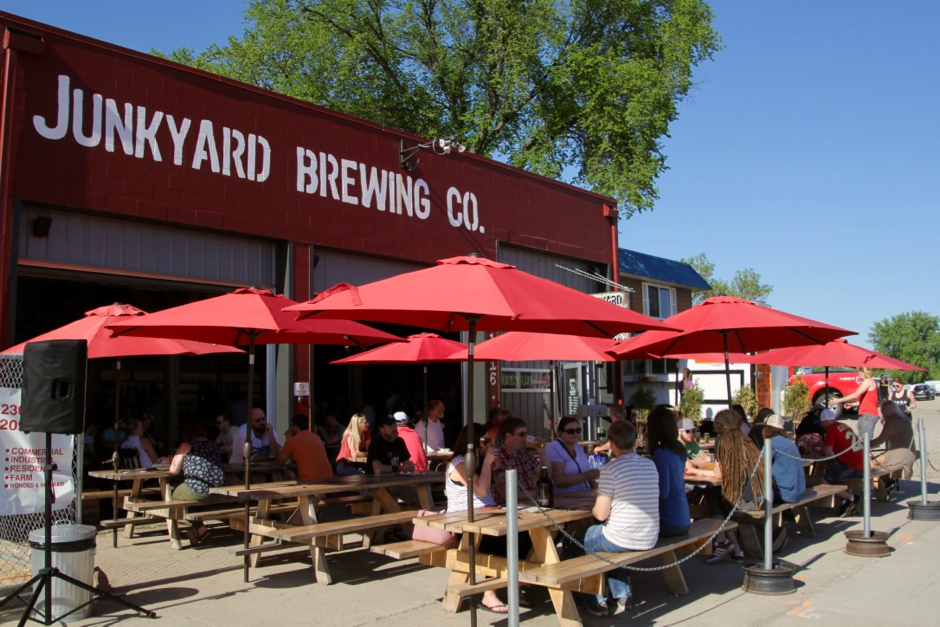 Some people say that the journey is the destination. Those people never drove Interstate 94 from the Twin Cities to Moorhead to drink some craft beer at Junkyard. Not only do they have some of the best beer in the state, they've got a killer taproom and a fantastic patio. They've also just expanded so there is no better time to visit. While you're there you can hop across the border and visit Drekker which really makes the journey laughable in the face of the destination.
Best Vibe / Bang Brewing Company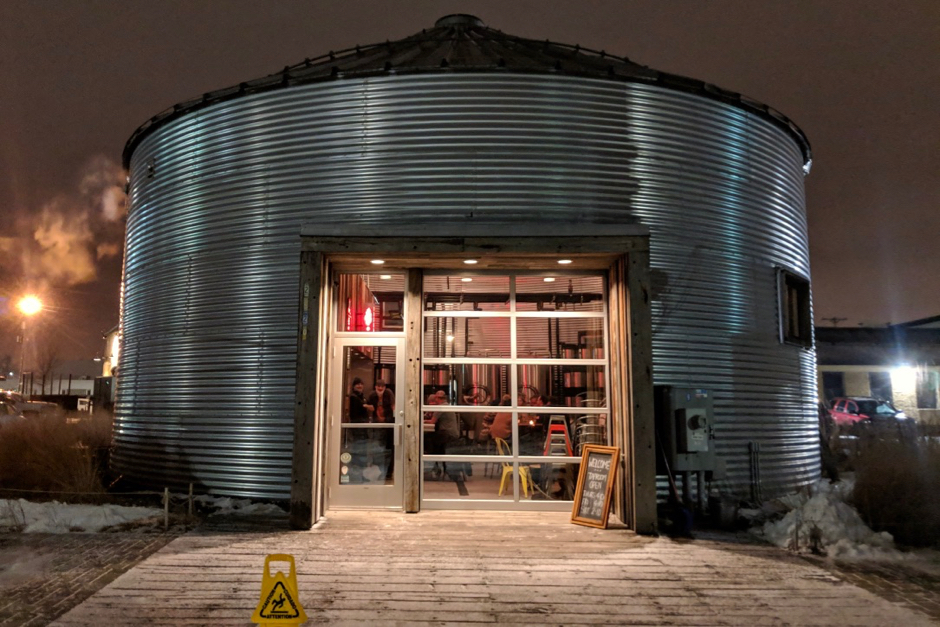 I've given Bang three awards and I've only done this three times! It's also the second time they've won Best Vibe. There may be a little recency bias at play here since my wife and I just visited and I fell in love with their taproom all over again. I always take out of town visitors to Bang and it's primarily because they've created a vibe like none other and I've finally realized it's their consistency that does it for me. I always get a great beer, my toes never stop tapping, and there is usually the perfect amount of people to create an energy that is unmatched.
Best Surprise / Able Seedhouse + Brewery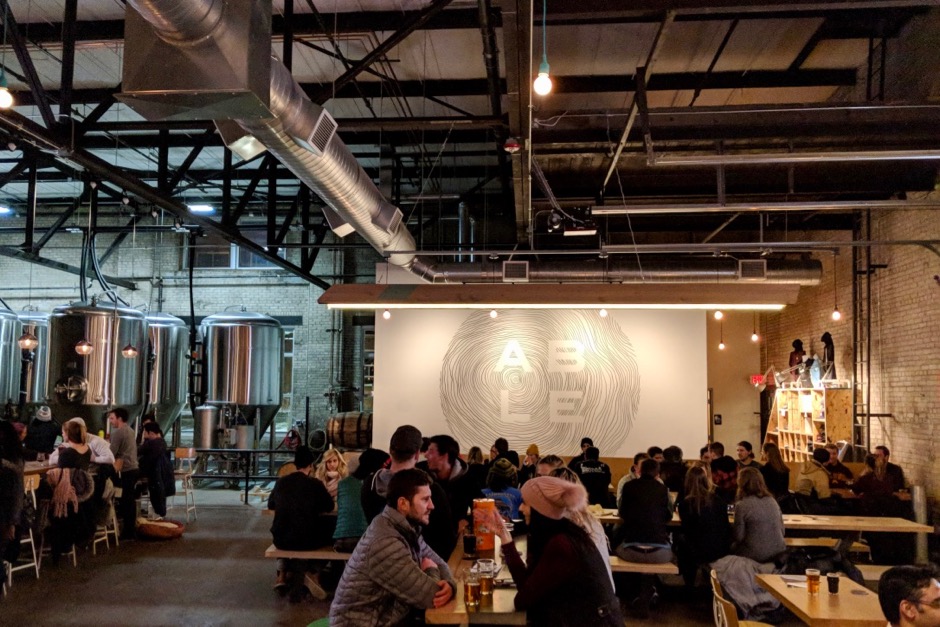 Able was the last brewery I visited in Northeast Minneapolis and it's a damn shame. They've quickly become one of my go to breweries in the area. I love the minimalistic style, gorgeous brick building, and solid beers. I'm shocked these guys aren't mentioned more often but maybe it's better that way! It was one of my most visited breweries of the year and it'll be a regular for me for some time to come. Next time you're in Northeast, put Able on your agenda.
Best Food / Urban Growler Brewing Company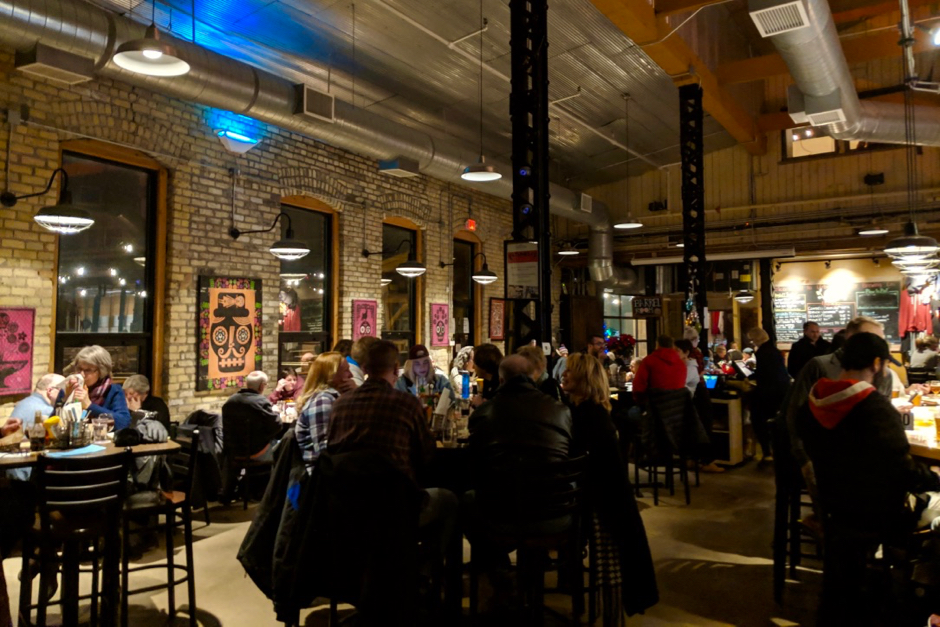 Urban Growler holds a special place in my heart as one of the first craft breweries my wife and I visited and their food and beer played a critical role in inspiring me to embark on this project. They were the first brewery to make me think that I was missing out on something special. Since they've opened, their menu has expanded and I've never been disappointed. It doesn't hurt that their building is beautiful, the patio is great, and they make desserts with their beer!
Best Innovation / Wild Mind Artisan Ales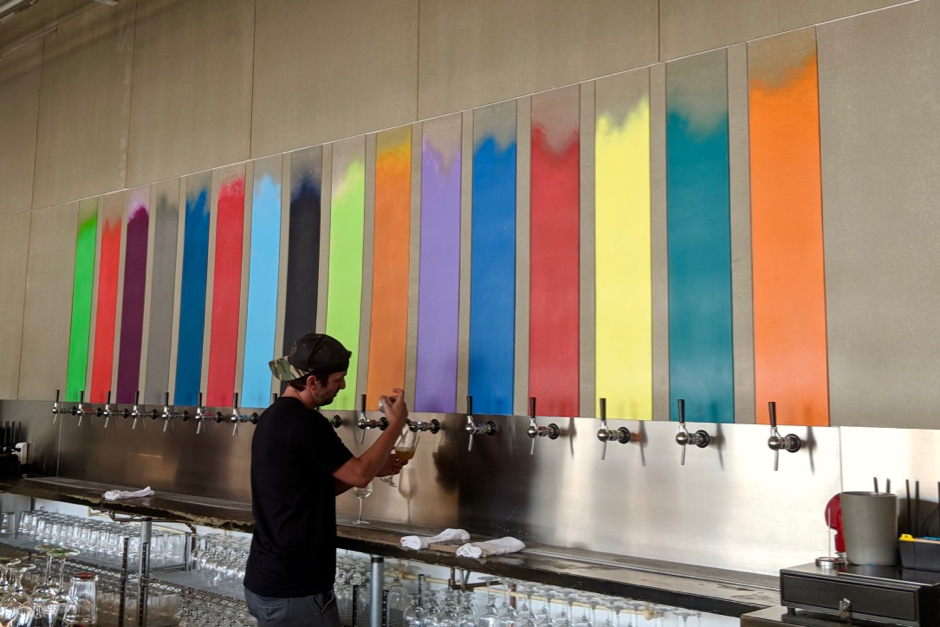 While their beers aren't for everyone you can't deny they are innovative. I visited Wild Mind and I could count on one hand the beers on their tap list and now that same list is massive and daunting! They are constantly refreshing their selection and some of their beers are almost two years in the making! Sour beers are one of my favorite styles so this is a slam dunk for me but if you're not too fond of them I still think I could find a couple of beers that would change your mind. For the extra adventurous consider joining their Forgotten Barrel Society which nets you ten members only bottles throughout the year as well as a whole host of other perks!
Best Individual Beer / HammerHeart (Hokan's Fatherhood Edition)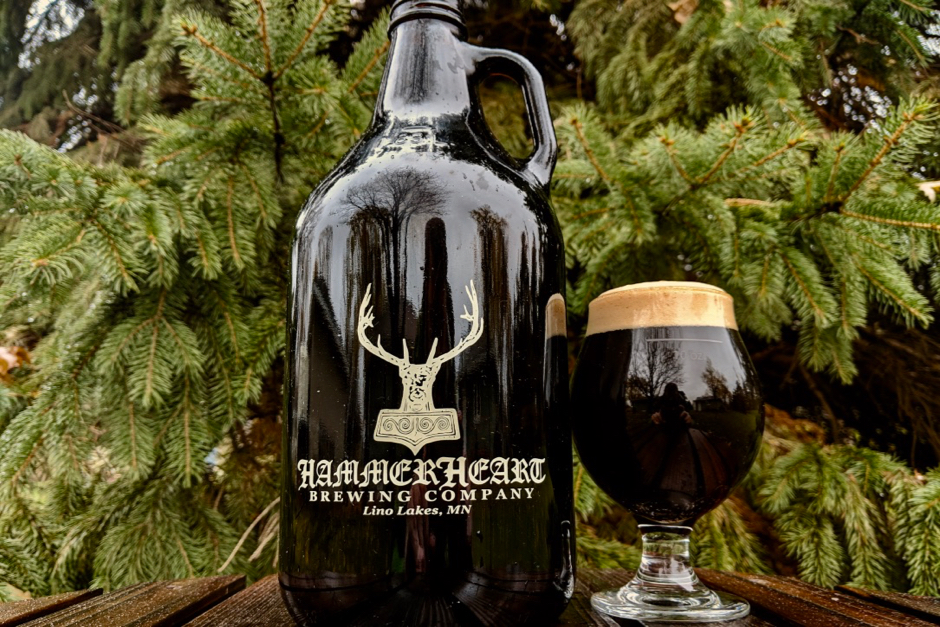 I'll never forget the second time I tasted Hokan's Fatherhood Edition. The first time was when I visited the HammerHeart taproom and while I listed it as my favorite beer of the night I think it got lost in all the other great brews I had. The second time I got to enjoy it all on it's own and it was a special moment! I've had a ridiculous amount of different beers at this point so for one to blow me away is a real testament to its quality. It's simple to describe, they take their already great Hokan's Brown Ale and add cold press from UP Coffee Roasters. Let it warm up slightly and it's deliciously complex. Anything but simple!
Best Beer / Barrel Theory Beer Company
Simply put, if you like good beer you'll like Barrel Theory. If you like IPAs, you'll love them! That style generally makes up at least half of their selection and the beers that fill the gaps in the tap list have never disappointed. As far as quality of beer I think there are few places better to belly up to the bar and order a craft beer. They are one of the cornerstones of the Minnesota beer scene and I'd be hard pressed not to recommend them to anyone that asks what the best beer in the state is. With such high quality, these guys aren't going anywhere.
Best Taproom / Bent Paddle Brewing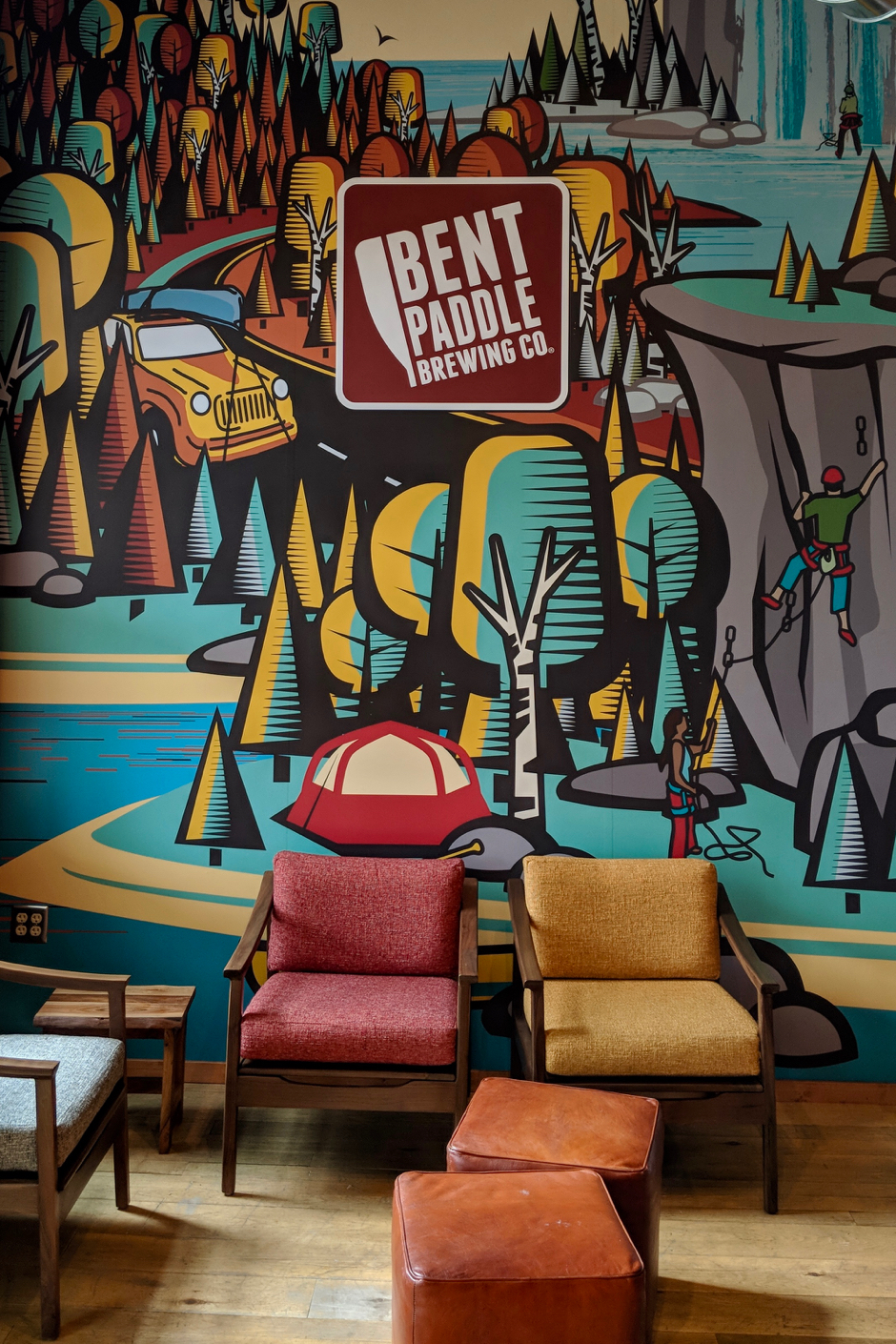 Bent Paddle is so great that they've revitalized a neglected Duluth neighborhood, and with their new taproom they've graduated from a brewery with great beer to a destination brewery with absolutely no downside. I'm not even sure where to start. They've got a magnificently long bar, a porch style patio, and several unique seating areas that mesh together in a truly cohesive package. Their attention to detail is unrivaled and I feel like they've really reset the bar for Minnesota taprooms. If you had visited their old space it's really not a fair comparison. I'd be lying if I said I haven't considered driving up to Duluth just to visit Bent Paddle! It's that good.