"I don't think I'm going to bring my camera in," Jason said. I looked at him in shock. I've been to a lot of breweries with Jason and if there's one constant it's him roving the room taking photos. "I knew something was up, but I didn't know it was that bad," I said. The night before was a late one; the day was longer. We capped off a marathon afternoon with a late night campfire bottle share. It was taking its toll. Once he secured the camera gear in the car we headed across the street into Drastic Measures Brewing.
I've often said that one of my favorite things about breweries is the new life they breathe into old buildings. There's a vintage charm to the handmade nature of craft beer that fits like a glove. Drastic Measures keeps this tradition alive. Cloaked in dark brick near the heart of Wadena, this was a building made to last. A century and a half later, I doubt the bricklayers had an idea of what the future would bring. The thought that none of them are around to ask is a sobering reflection of our mortality.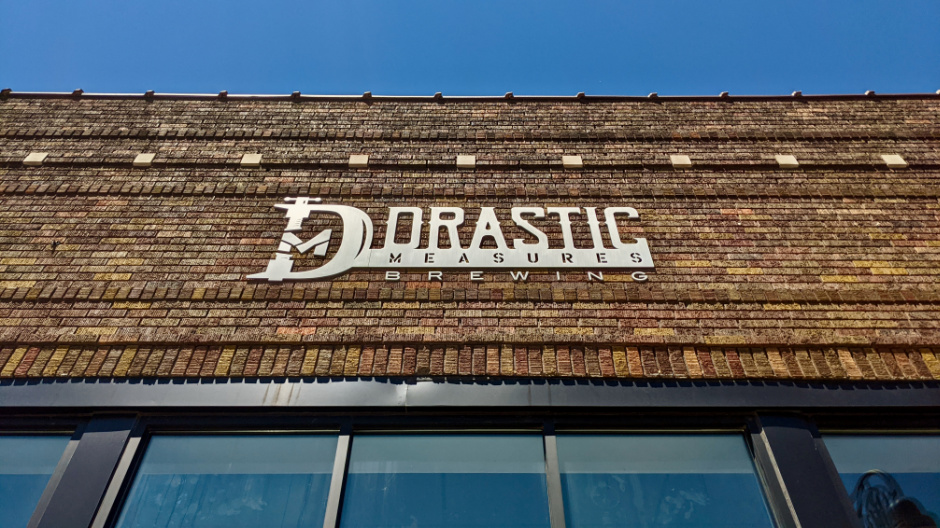 The front windows of the taproom ensure a wealth of natural light and people watching. Another brick wall—featuring a beautiful wood and metal Drastic Measures sign—shows signs of the building's age. Every eight or so courses of brick you see a thin strip of wood. This gave the builders something to nail against. The original finished wall was likely plaster and lathe. It's fascinating that their plan was to cover up the brick, and our modern aim is to restore it.
The rest of the decor is standard, wide plank wood floors, wood bar, and wood tables. The chairs and stools were a nice touch, a faux brown leather is more comfortable than the normal metal ones. Down the hall (catch a glimpse of the brewhouse below and to your left) is their in-house wood-fired pizza restaurant: Fired.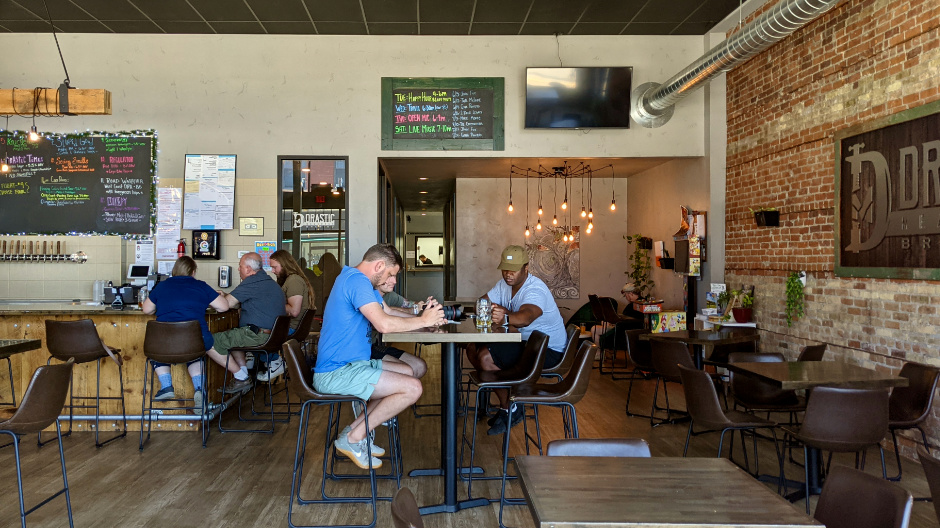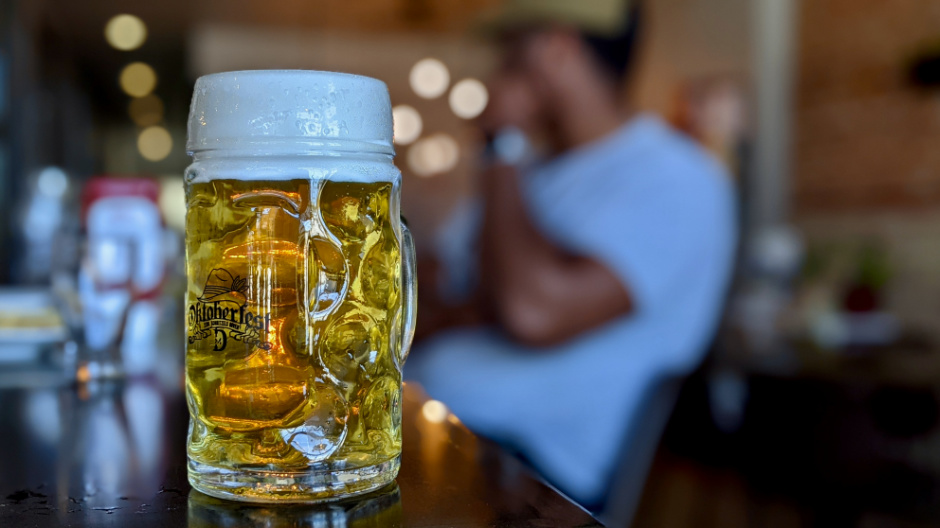 I ordered a flight of four beers:
Krispy – a German Pilsner that was malty, smooth, clean, and—you guessed it—crispy. I got a stein full of this after the flight. It hit the spot. ⭐
Drastic Times – a Vienna Lager.
Night Moves – an English Brown Porter with espresso from local Owly Coffee. I don't get a chance to try a lot of this style, it was very drinkable with the espresso notes more balanced than I expected.
Road Warrior – a West Coast DIPA.
Service at a brewery is something I don't often think about. At most taprooms your interaction point is with the beertender while ordering a beer. Unless you have questions there isn't a lot that can go wrong. Other states have table side service, and it's something I don't care for. It gives off a restaurant vibe and I'm looking for a "beer hall" community atmosphere. But at Drastic Measures I'd say the service was standout. An older gentleman named Jim stopped by often to ask how we were enjoying our drinks and whether we'd like to try anything. He was friendly and wanted to ensure we had a good time—and told us so. It's rare you get this kind of treatment unprompted.
"Do you guys want to take a look downstairs before you leave?" asked Jim. Our answer was yes. He was one of their investors and wanted to give us a peak behind the curtain. "Sean, can you give me the keys? I've got to grab my camera from the car," asked Jason. Moods were improving. We finished our beers, settled up, and headed down.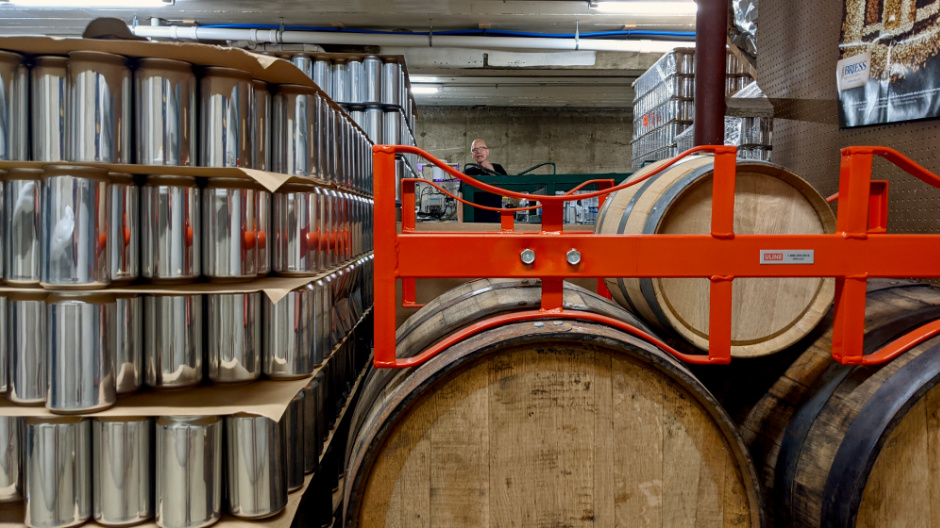 A perk to writing about breweries is the extra access and insight you get. It was clear the building had history and now I would learn more than I could on my own. In a past life the building housed a hardware store and had a bomb shelter in the back. There have been extensive renovations to the basement: walls removed, floors poured, and one floor completely removed to make room for the brewhouse equipment that couldn't fit. Look close at the ~150 year old wooden joists and you'll see small white stripes. Signs of the original plaster and lathe ceiling.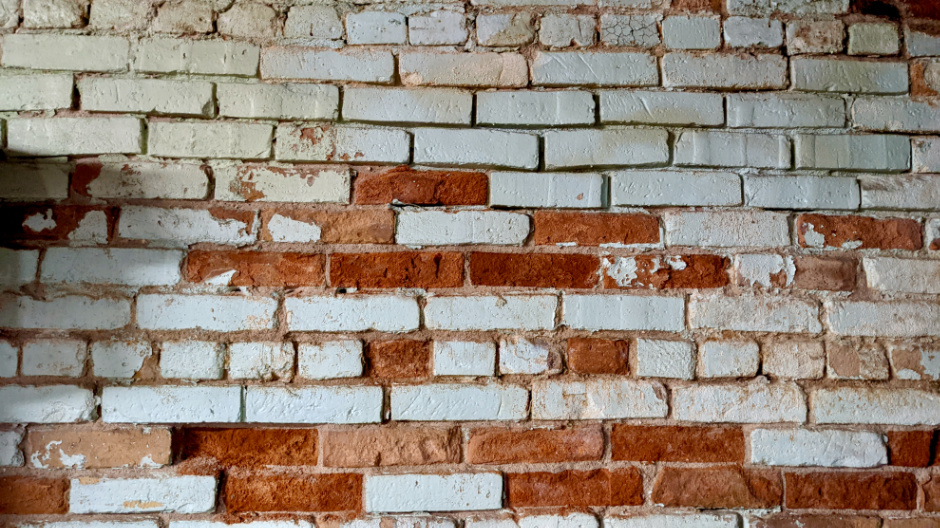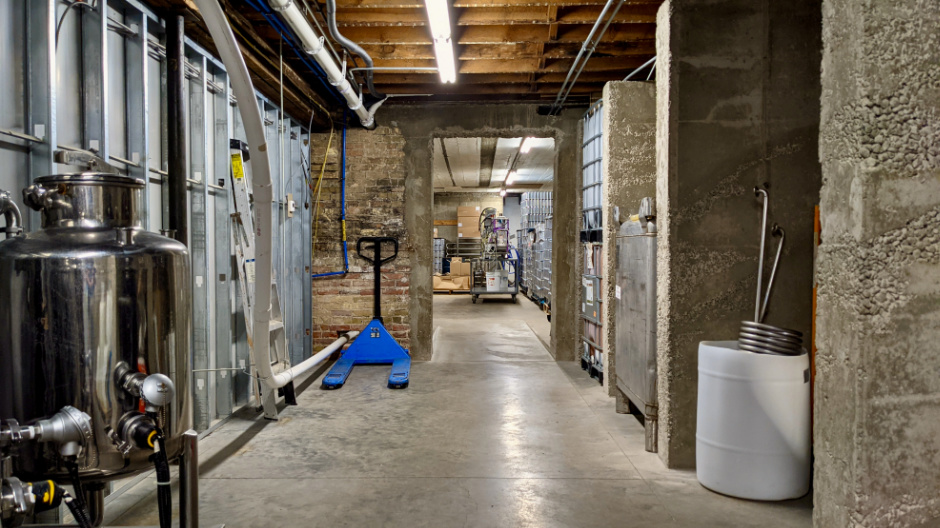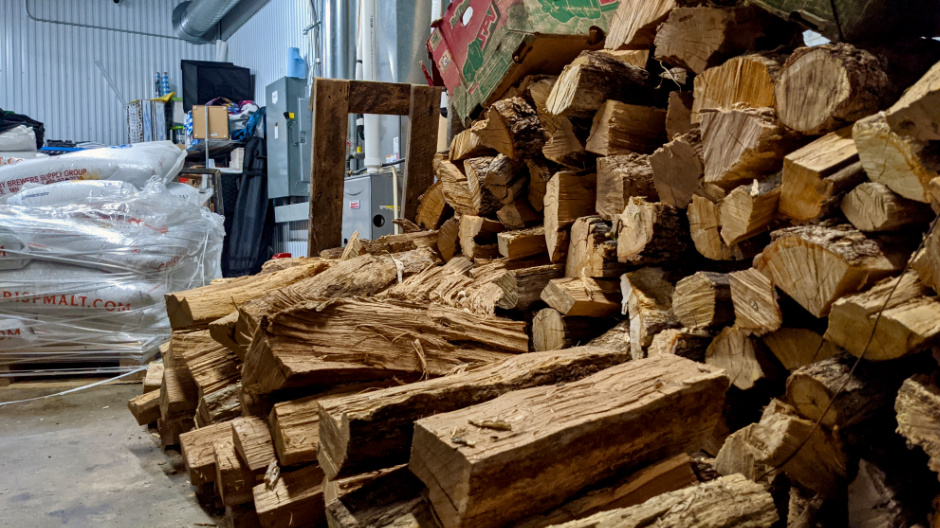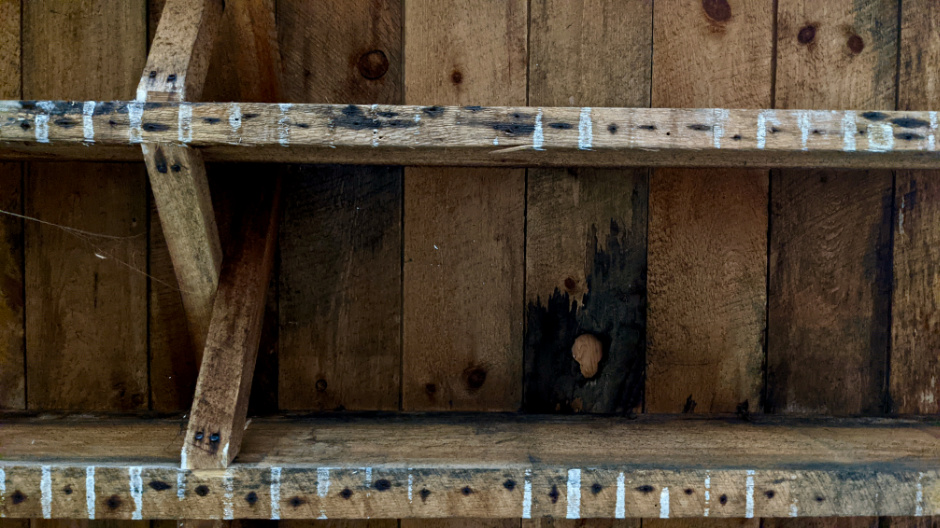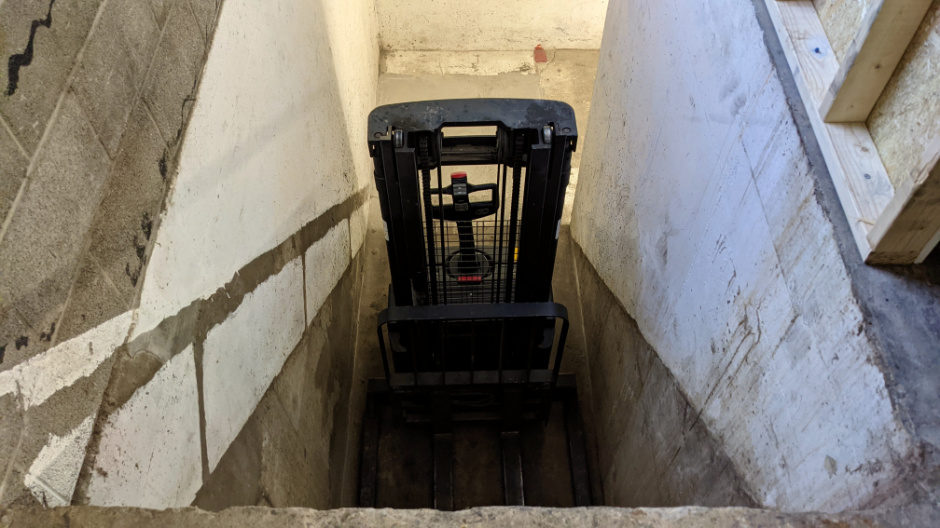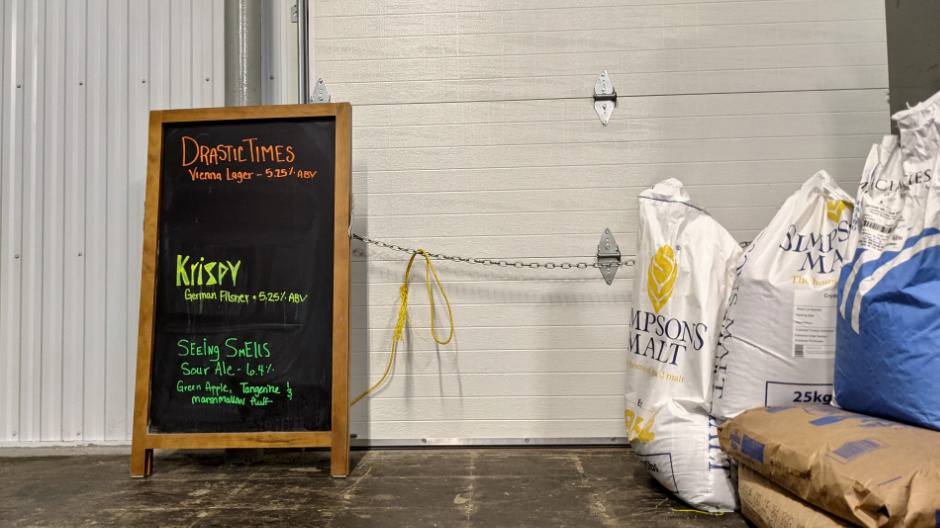 Craft beer is a short part of Minnesota's history. The "Surly Bill" was only a decade before our visit to Drastic Measures. In a time where buildings are demolished to pave the way for high rise apartments, breweries are restoring and maintaining our nation's history. They've restored World War II production facilities and metal foundries. For that reason we should celebrate and support them. When there is turmoil over changing our outdated liquor laws this is never a factor. The trees they milled to make the floor joists in Drastic Measures? They predate the United States. Craft beer keeps memories alive and it gives us the chance to make more.