"Should we go do lunch somewhere with the kids?" I asked my wife. "Where were you thinking?" she replied. It was tracking to be the hottest day of the summer. We made the decision to forego working on our farmhouse renovation (no air conditioning), and instead spend a weekend afternoon with the kids. Despite the thermometer fixing to top out, I was still itching for a patio. It's the Minnesotan in me. "How about Waldmann? They have a ton of shade."

Waldmann Brewery & Wurstery opened in 2017, 160 years after Anton Waldmann finished the building. Two years prior, the city of St. Paul designated it as a Heritage Preservation Site. This followed three years of restoration work led by owner Tom Schroeder which involved professional historians, archaeologists, restoration specialists, tradesmen, and architects. Since the city zoned the property residential, they applied for a Historic Use Variance to allow for them to operate a brewery. After a gaggle of private and public hearings, it was was approved due to the building's roots as a German lager beer saloon. The full and fascinating history of the property and its original owners is on the website.
What's it like to drink in a lovingly restored mid-19th century saloon? Like nothing else I've experienced. The building's masons used grey and yellow stone, like few other buildings that remain in the area. The interior has original trim, hand-blown glass windows, pre-Civil war whale oil lamps, and artifacts found onsite during the restoration. There's even a wood burning stove on the main level—my preferred choice for a snowy winter evening. The taproom continues upstairs where more charm awaits. It's like stepping back in time, there's nothing like the quaint, cozy atmosphere at Waldmann.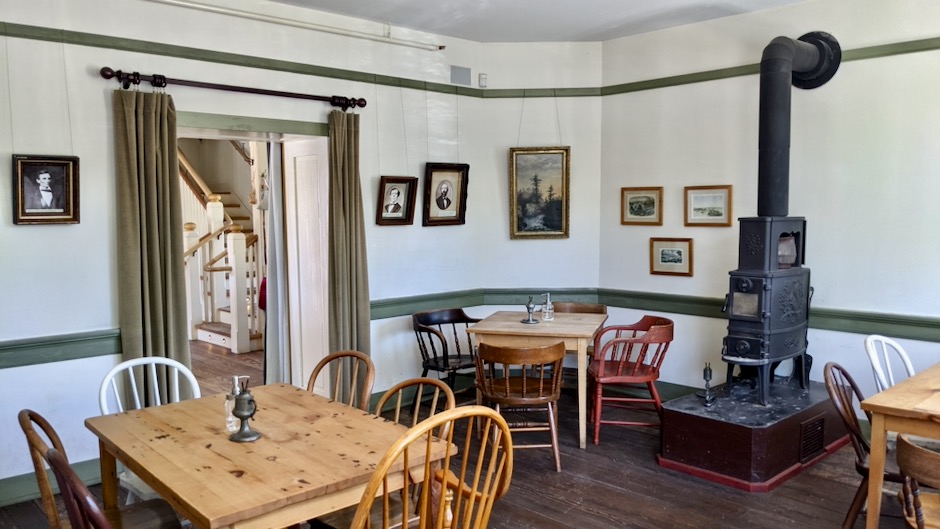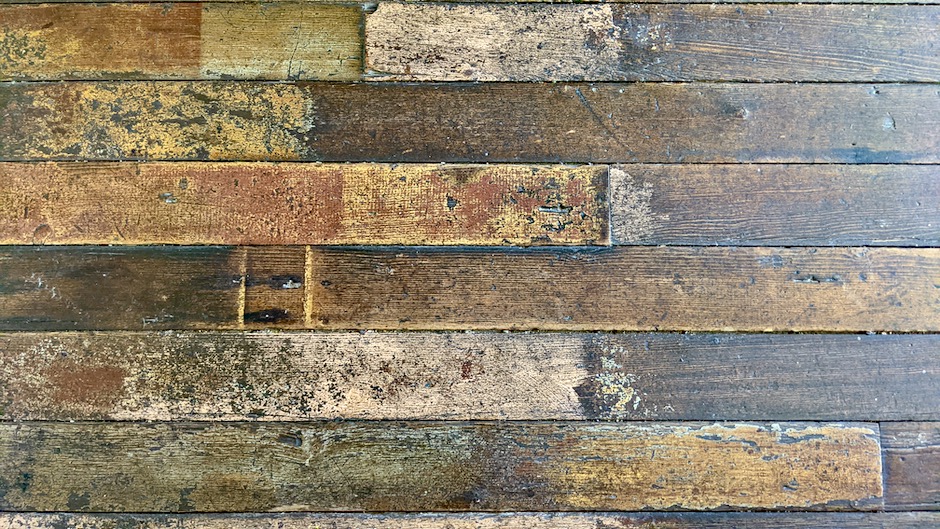 But we were visiting on the hottest day of the summer—with temperatures hovering above 100 degrees—a wood burning stove wasn't an attractive proposition. We were coming for their patio. They've made incremental upgrades to it each year since opening. It's a true gem. Massive community style wooden tables sit on a bed of finely crushed grey rock, each with a towering blue umbrella. As John Hammond would say: "spared no expense." For small groups there's a collection of blue and orange chairs with small tables and barrels.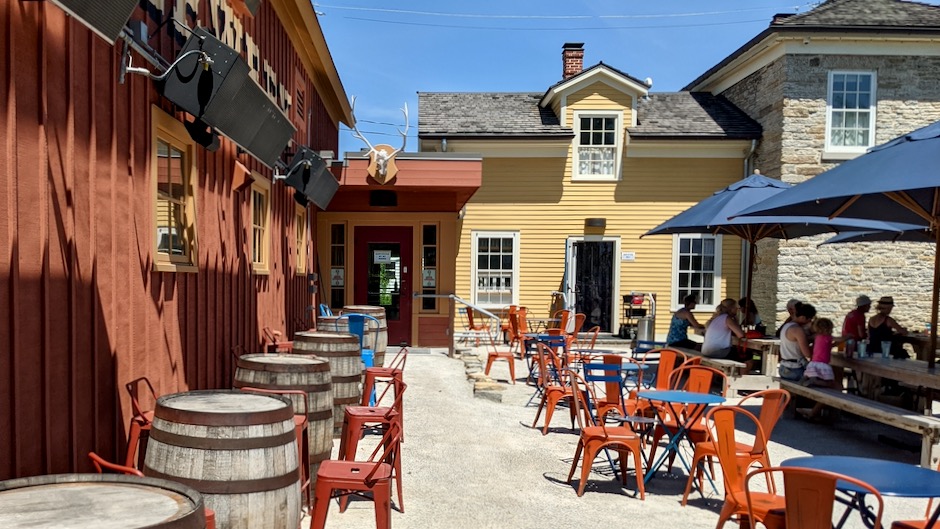 A green hedge creates the street-side border of the patio with the brewhouse—easy to spot with its gigantic hand-lettered BREWERY sign. The brewhouse is new and contains both their brewing equipment and kitchen. Coming out of that building are both traditional German inspired lagers and food. They're not called a wurstery for nothing! There's a few types of wurst offered, with pretzels, spätzle, and strudels filling out the menu. It seems stereotypical, but I've been to many modern German pubs and I couldn't spot Waldmann's menu from the crowd.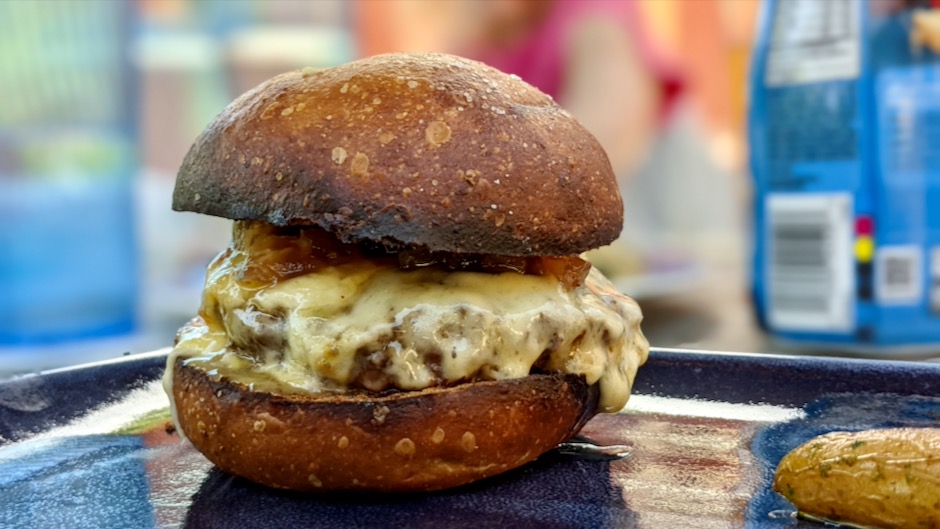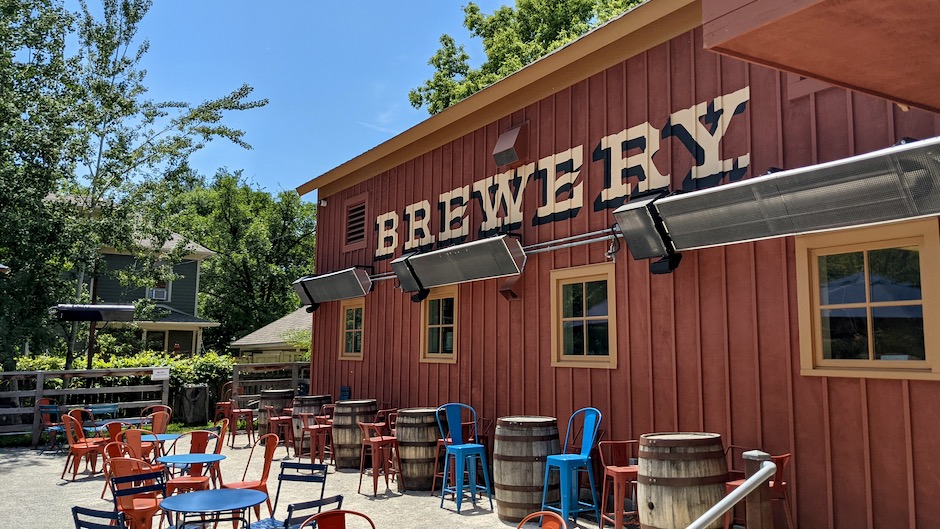 If you go to a brewery for DDH DIPAs, turn back now. Waldmann can't help you. They don't stop the German theme at the food. There's almost always a Pilsner, Helles, and a Dunkel on the menu. The rest rotates with the seasons but still sticks Bavarian. That means Weißbier with house made syrup splashes, Schwarzbiers, and a variety of Belgians.
What I love about craft breweries is the experiences they offer. Waldmann provides something unique I can't get anywhere else. On the snowiest day of the year it offers a warm and intimate setting, and on the warmest a shady sanctuary. No matter the month, no matter the weather, there are memories to be made. I await making more.
Newsletter
Sign up if you want to be notified of my latest blog posts as well as additional curated craft beer content.