We strapped our daughter into the car and climbed into the front seats. "What now?" I asked. Our visit to OutSpoken was shorter than we expected and I wasn't ready to wind down at the hotel. "The other brewery I guess." my wife responded. My arm needs no twisting, onward to Northern Superior Brewing Company.
The differences between the two breweries in Sault Ste. Marie was obvious. New school vs old school, with Northern Superior representing the latter. To begin, my heart skipped a beat when Google Maps couldn't find the destination. One block loop later we spotted it, tucked into the crook of a large warehouse. The differences continued inside. We entered the building but still had some navigating to do. There was a sign prohibiting us from using the ramp in front of us. A cluster of beer memorabilia and signage made things clear we were in a brewery, but I was beginning to question whether they had a taproom. We followed our ears down the stairs, past the cooler, around the corner, and then spotted it.
Northern Superior began life in the early 1900s as Sudbury Brewing and Malting Company. Shortly after they acquired Soo Falls Brewing Company and Kakabeka Falls Brewing Company. The 1970s was a busy decade. Canadian Breweries purchased them, they operated as Doran's Northern Breweries, and then bought it back. In the early 2000s the brewery attempted to rebrand and refocus but it wasn't enough and they shuttered in 2006. In 2015, four locals brought the brewery back from the dead and established Northern Superior Brewing Company.
The storied history is on display everywhere. Vintage signs, shirts, beer crates, coolers, bottles, and cans are everywhere. Several are even under a display case, making the space akin to a museum. They even have handmade posters chronicling Christmas parties and fastball teams from years past. It's a time capsule you can drink beer in.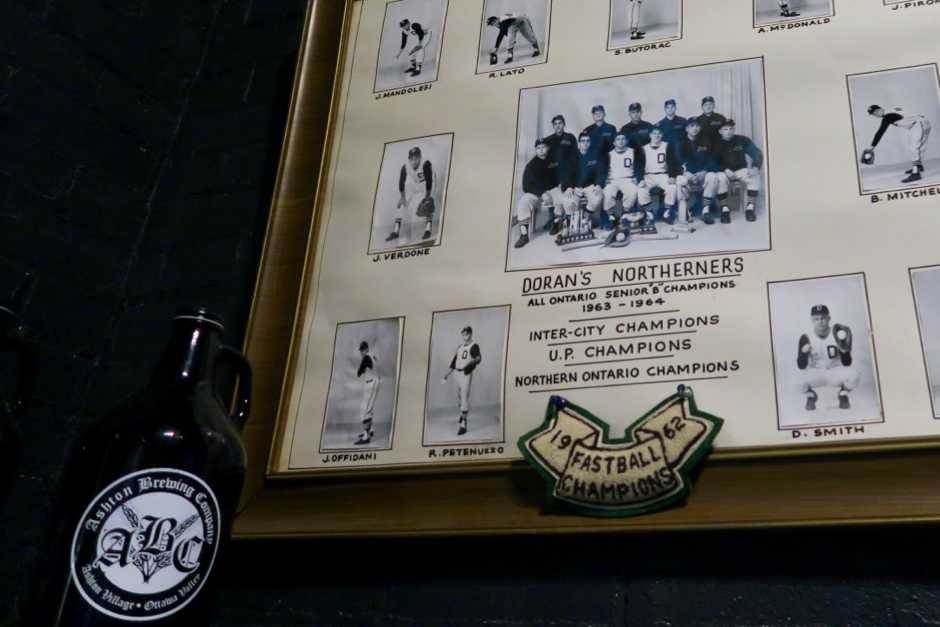 We sat at one of their three high tops. The other two had small groups of people. There is also rail seating and a bar. Another tiny taproom. It's rare to find a brewery that doesn't sell flights. Even rarer to find one that doesn't provide half pours or tasters. Northern Superior doesn't offer either. We received a quizzical look when we asked about them, almost like the bartender didn't understand the concept. She was happy to give us tastes of any beer, but we could only order full pints. With five beers on tap we took our chances.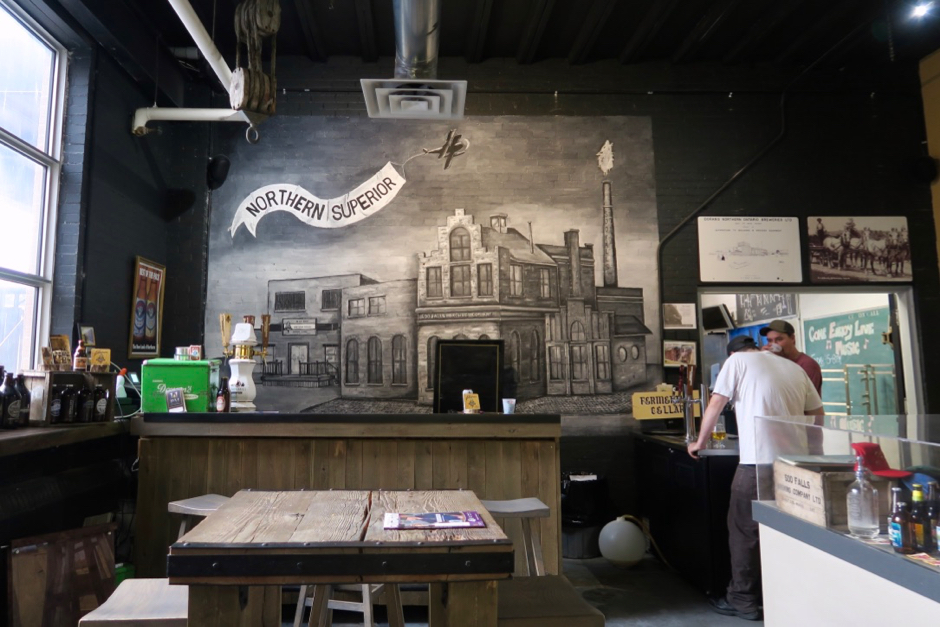 We shared two beers: 11pm Black Lager and Northern Superior Märzen. Both were exceptional. There was nothing shy about 11pm with strong notes of roasted malt, coffee, and dark chocolate. A touch of smoke and a clean dry finish. Northern 55 was the best Märzen/Oktoberfest beer I've had in recent memory. Malt forward, with oats, bread, and a dry cracker finish that lingers on the palate. Both beers had balance, were bold, and true to style. I loved them.
Our daughter was doing everything in her power to cut our visit short. I followed the bartender to the entrance to pay my tab and pick up the beer we ordered to-go. Surrounded by the haphazard decor I thought about the differences between the two breweries we visited in Sault Ste. Marie. One represented the polished new school and the other the gritty past. We had a fun time at both, but right now I was leaning towards Northern Superior's club-like atmosphere and delicious lagers.
Newsletter
Sign up if you want to be notified of my latest blog posts as well as additional curated craft beer content.