"We're going to have to stop soon" I said to my wife, my eyes darting into the rear view. When I was a boy scout we learned you should hike at the slowest person's pace. Another adage could be that you can only road trip at the pace of the weakest bladder – our potty-trained toddler dictated our stops. My wife flipped her visor and peered into the mirror. "Yah, she's squirming and he's waking up" she responded. "What about there?" She pointed to a billboard for 22 Northmen Brewing Company. Kismet.
If you're from Minnesota or you've traveled to the Alexandria area it's likely you've heard of the Kensingon Runestone. It's a local artifact discovered by a Swedish immigrant. A rune-filled slab of greywacke placing 6 Swedes and 22 Norwegians in Minnesota in the year 1362. Folks dispute the authenticity, yet it remains a local legend. It's this relic that gives 22 Northmen its name.
I heard the brewery opened in 2019 but my research halted there. I'm a habitual planner but over the last few years I realized it's impossible to plan around children. We were in the middle of our annual trip to Clitherall Lake, one of our end-of-summer markers. It does no good to plan stops that never happen, so I surrendered myself to serendipity. It's good for me. Imagine my surprise – and my wife's delight – when we discovered 22 Northmen sits on the Carlos Creek Winery property.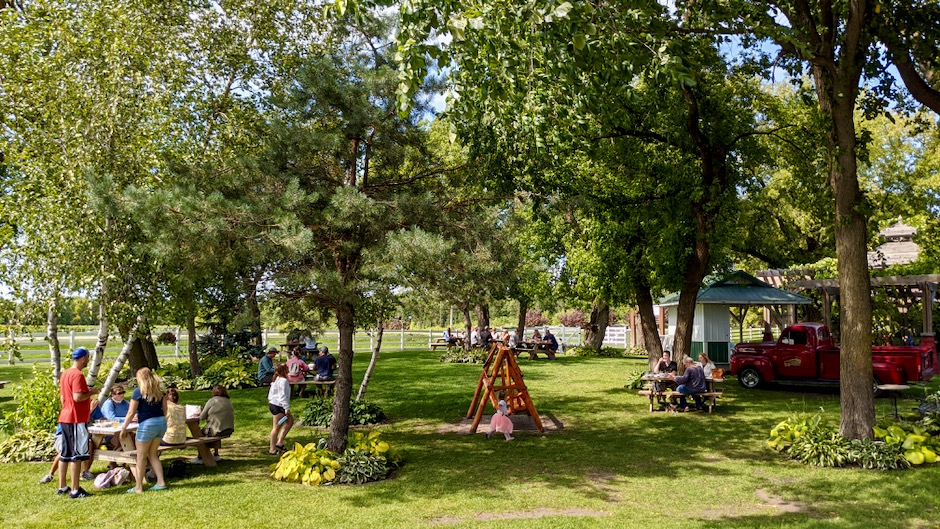 It was early in the day but people filtered throughout the yard. They had seating indoors but Minnesota's late summer days are for the elements – no exceptions. A cool northern breeze teased at the winter to come. We found a shady table with plenty of space for our daughter. She's shy; her roaming social distanced by nature. I made my way into the taproom – an impressive longship, dark wood with a black metal roof and small diamond windows. Inside a fireplace towers above, drawing my eye to their loft and timber framed construction. I rounded the corner towards the bar and peered up at their hand-painted shields. Each one designed and titled for a local business. When they pick a theme, they stick to it.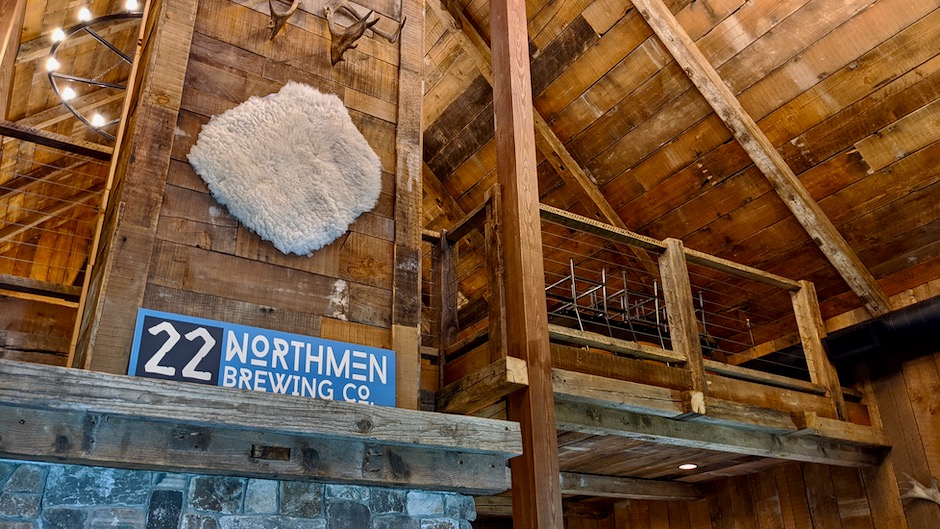 On my way out I noticed a wing of the building with a handful of people waiting in it. I poked my head in and found Stoke, a small kitchen slinging wood-fired pizzas and other fare. Pizza and breadsticks would soon be ours. The beer strays from their viking roots, hitting all styles in the spectrum. During my visit I tasted their Black Lager, Helles, Battle Dew American IPA, and Punch Face Kettle Sour. None stood out but they were all enjoyed.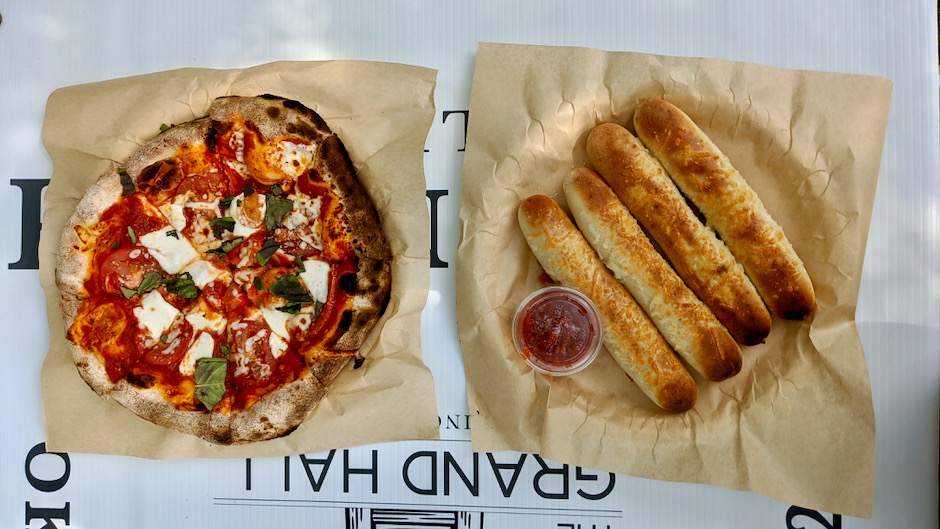 Since 22 Northmen is on the grounds of the winery my wife tasted a few wines along with me. She enjoys beer but we go to enough breweries that when there is wine available she changes it up. The grounds were the perfect setting for us. Tables spread throughout offering plenty of space. Busy but not crowded – we never felt uncomfortable. In a normal year I would love to stroll the grounds with a drink in hand. Maybe this year I'll do just that.
Newsletter
Sign up if you want to be notified of my latest blog posts as well as additional curated craft beer content.